Google Map Image Europe Asia and North Africa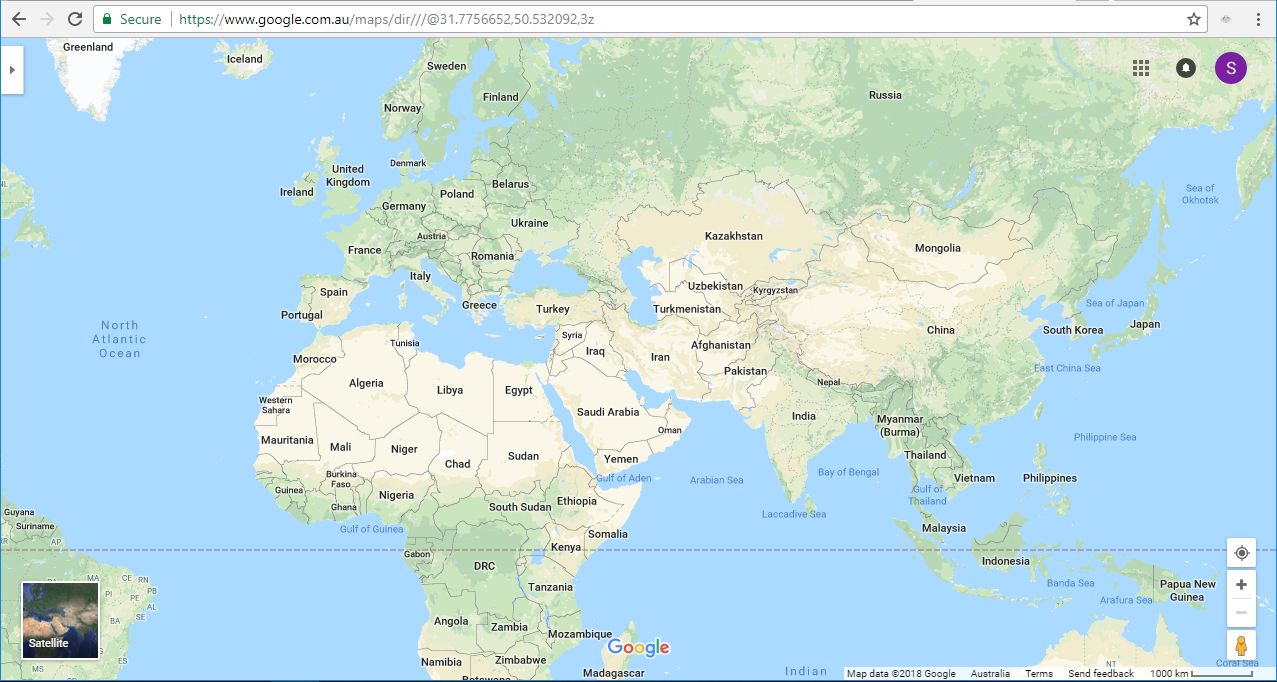 Click here to open that Google Map reference.
Hint for users of smartphones with those horizontal bars and other interface clutter.
Tap the map once in say blue water to make it all go away.
Use your fingers to move, stretch, or diminish the map until you find what you are looking for.
Then tap the map again to restore Google's interface.