Westfield Garden City
and Event Cinema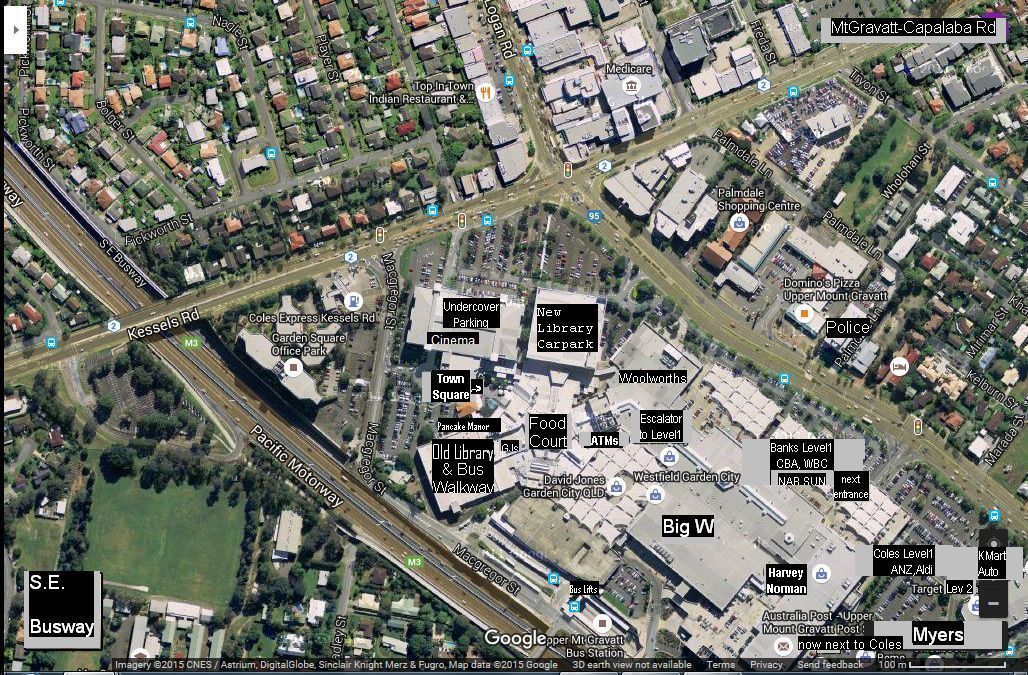 Steve's address during the day (pretty much for the past few years), Gloria Jeans (GJs) just near the FoodCourt on Level 2 i.e. the upper level.
Click here for local bus timetables.
Links to various local landmarks on Logan Rd, including my home address, driving from south to north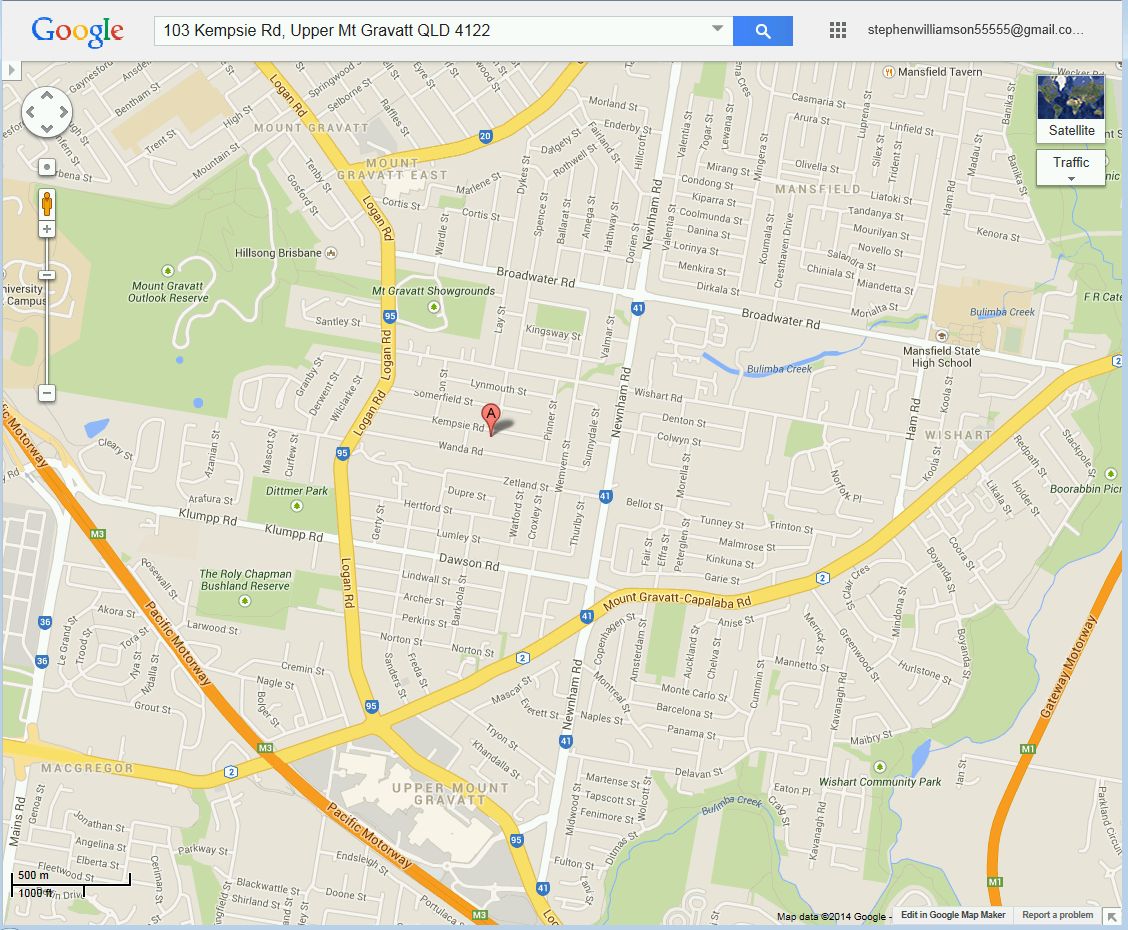 Click here for this Google link.
Just south of Garden City on 28 Macgregor Street is the Australian Taxation Office building. Please note that this building no longer serves the general public.
Westfield, Garden City, 2049 Logan Road (cnr Kessels Road and Mt Gravatt-Capalaba Road), Upper Mt Gravatt, Qld 4122.
Upper Mt Gravatt State School, 1899 Logan Road (parking on the west by Cremin Street), Upper Mt Gravatt
Corner of Klumpp / Dawson Road and Logan Road is 1822 Logan Road (on the east), Upper Mt Gravatt
Mt Gravatt Showgrounds, 1644 Logan Road, Mt Gravatt
Hillsong Brisbane, 16 Rover Street (just off Logan Road), Mt Gravatt
Mt Gravatt Plaza 55 Creek Road (Cnr Logan Road), Mt Gravatt
Mt Gravatt State School 1263 Logan Road (just north of this map), Mt Gravatt click here for a Google link.
** End of page