Bright Young Things
"Vile Bodies" was published by Evelyn Waugh in 1930, a satire on the "Society of Bright Young People" aka Bright Young Things in London in the 1920s (before the Great Depression). Apparently Waugh was going to title his book "Bright Young Things", but changed his mind because he thought "the phrase had become too clichéd". However it was used in Stephen Fry's 2003 film adaptation. Evelyn Waugh himself became a deep-thinking, though somewhat cynical Catholic who would later write "Brideshead Revisited" in 1945, perhaps his most famous book, which became a hit TV serial in 1981 with Anthony Andrews and Jeremy Irons.
Back to the phrase "Bright Young People". An early article can be found in a newspaper article published in Canada in September 1924. Another two articles here and here refer to David the Prince of Wales joining the group on an "enigmatic treasure hunt" in August 1924 and an extract regarding a motorized hunt in May.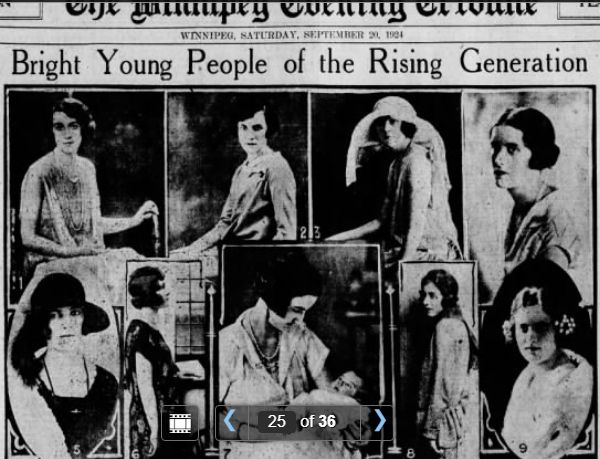 In 1932 Jane's Journal, Or the Diary of a Bright Young Thing then became a popular comic strip by Norman Pett (1891-1960) in the London Daily Mirror, lasting until 1959.
The paper had started in 1903, initially as a middle class paper mainly for women, and it even supported Mussolini and Hitler in the early 1930s. In the late 1930s, having financial difficulties, it was sold and became staunchly "pro Labour", adopting the appearance of the New York tabloids.
** End of Page