Israel News since April 19th 2016
Click here for prior news from May 26, 2015
The Golan Heights is Israel's forever: Benjamin Natanyahu
The Australian
AFP
Tuesday, Apr 19, 2016
Prime Minister Benjamin Netanyahu has vowed the Israeli-annexed Golan Heights would 'forever' remain in his country's hands as his cabinet held its first meeting in the territory. 'The Golan Heights will remain in the hands of Israel forever,' Mr Netanyahu said yesterday at the start of the cabinet meeting, in comments broadcast on public radio. 'Israel will never withdraw from the Golan Heights.'
Israeli media have reported that Mr Netanyahu planned the cabinet meeting as a statement amid fears Israel could come under pressure to return the Golan, which it seized from Syria in 1967, as part of a future peace deal for its war-torn neighbour. Haaretz quoted officials from Mr Netanyahu's office as saying Syrian President Bashar al-Assad had demanded as part of peace talks that the Golan 'be considered occupied territory that must be returned to Syria'.
Urging the international community to recognise Israel's claim on the territory, Mr Netanyahu said he told US Secretary of State John Kerry on Saturday it was doubtful Syria could return to what it was. The Premier plans to meet President Vladimir Putin in Russia, a key backer of Assad, on Thursday.
'The time has come for the international community to recognise reality, especially two basic facts,' Mr Netanyahu said. 'One, whatever is beyond the border, the boundary itself will not change. Two, after 50 years, the time has come for the international community to recognise that the Golan Heights will remain under Israel's sovereignty permanently.'
Israel seized 1200sq km of the Golan Heights from Syria in the Six-Day War of 1967 and later annexed it in a move never recognised by the international community.

Minister backs Israeli law for West Bank settlements
The Australian
Gregg Carlstrom, The Times
Thursday, May 5, 2016
Tel Aviv: A plan to apply Israeli civil law to Jewish settlements in the West Bank is being drafted by Israel's Justice Minister — a move likely to fuel claims of creeping annexation of the occupied territory. Ayelet Shaked's proposal, announced at a right-wing conference this week, goes against the longstanding policy of her ministry and Yehuda Weinstein, the recently retired attorney-general. However, Ms Shaked hopes to draft a bill within weeks and implement the change within a year. 'I'm giving this matter priority and will dedicate resources to it so that we will have a genuinely equal legislative process,' she said.
Ms Shaked said the change would strengthen workers' rights and give better environmental protection. Her proposal highlights the jumble of laws in the West Bank, which Israel occupied during the 1967 war. It is home to 400,000 settlers and 2.5 million Palestinians, all of them officially subject to military law. Israeli courts and the army have carved out various exceptions for settlers, so they usually face criminal charges in front of civil courts, rather than military judges.
Israeli labour law does not fully apply in the West Bank, so a pregnant woman in a settlement can be fired from her job, which would be illegal in Tel Aviv. Disputes over land in the West Bank are often adjudicated using a combination of British, Jordanian and Ottoman regulations dating back more than a century.
Ms Shaked said her proposed changes would also apply to tens of thousands of Palestinians who work on Israeli settlements. More than half of them do not receive Israel's minimum wage or benefits such as sick pay and medical insurance, according to Kav LaOved, a local NGO.
Another 200,000 Israelis live in east Jerusalem, which is also seen as occupied territory by the UN and most of the world. Israel annexed the eastern half of the city and applies civil law on both sides. It has not annexed the West Bank, which Palestinians claim as a central part of their future state, fearing diplomatic consequences.
Ms Shaked said her proposal would not change the status of the occupied territories. Her political party, the right-wing Jewish Home, wants to annex about two-thirds of the West Bank.
Former justice minister Tzipi Livni, who led the last round of negotiations with the Palestinians, warned that the plan would do enormous damage to Israel's diplomatic standing.

Israeli defence minister quits and blasts Bibi
Weekend Australian
Reuters, AP
Saturday, May 21, 2016
Jerusalem: Israeli Defence Minister Moshe Yaalon yesterday announced his resignation, citing a lack of faith in the Prime Minister after Benjamin Netanyahu proposed replacing him as part of a move to expand the coalition government. Political sources say Mr Netanyahu offered ultra-nationalist politician Avigdor Lieberman the defence portfolio on Wednesday in exchange for the support of the former foreign minister's ultranationalist Yisrael Beitenu party. Lieberman served as Israeli foreign minister from 2009 to 2012 and from 2013 to 2015.
'I informed the PM that after his conduct and recent developments, and given the lack of faith in him, I am resigning from the government and the Knesset and taking a break from political life,' Mr Yaalon said on Twitter. Mr Yaalon's exit could put a new dent in domestic and Western confidence in the Netanyahu government. A former chief of the armed forces, Mr Yaalon, 65, had shored up relations with the Pentagon, which provided a counterweight to Mr Netanyahu's policy feuds with Barack Obama over peace talks with the Palestinians and Iran's nuclear program.
By contrast, Mr Lieberman — whose appointment has not been confirmed — is inexperienced militarily and is known for his past hawkish talk against Palestinians, Israel's Arab minority and Egypt, a key regional security partner for Israel. Mr Netanyahu's office did not immediately respond to Mr Yaalon's resignation announcement.
The Prime Minister's offer of Mr Yaalon's cabinet post to Mr Lieberman emerged this week after talks on bringing Labour opposition leader Isaac Herzog into the government failed. The inclusion of Yisrael Beitenu in the coalition would give Mr Netanyahu's Likud control over 67 of the Knesset's 120 seats, up from the razor-thin majority of 61.
Mr Netanyahu and Mr Yaalon have clashed in recent days over the role of the military in public discourse, with the Prime Minister arguing that military officials should not discuss policy matters publicly. Tensions between the two escalated in March when military leaders criticised a soldier who was caught on video fatally shooting an already-wounded Palestinian attacker. The soldier is now on trial for manslaughter. While Mr Yaalon has backed the military, hardliners have backed the soldier.
Mr Yaalon's resignation solidifies the takeover of hardliners in the party. Cabinet minister Gila Gamliel said Mr Yaalon's leaving was a 'tremendous loss' for Likud. She told Israel Radio she believes it was a 'mistake' not to offer Mr Yaalon another position and keep him in the coalition. Polls commissioned by Israeli TV stations broadcast on Thursday show a majority of Israelis prefer Mr Yaalon as defence minister over Mr Lieberman.
Mr Lieberman, 57, is one of the country's most polarising politicians. Over three decades, he has at times been Mr Netanyahu's closest ally and at other times a fierce rival. He has held a number of cabinet posts in the past, including his stints as foreign minister. He was the engineer of Netanyahu's successful run for prime minister in 1996, and became Mr Netanyahu's chief of staff.
His tough stances have long stoked controversy. As a cabinet minister last decade, he called for the bombing of Palestinian petrol stations, banks and commercial centres. He also led a recent parliamentary drive to exclude Arab parties from running for election — a move that was overturned by Israel's Supreme Court.
Yet despite his rhetoric, Mr Lieberman has shown signs of pragmatism. He served as a cabinet minister in two centrist Israeli governments, although he was sacked for opposing Israel's 2005 withdrawal from Gaza and resigned to protest against peace talks that begun at the 2007 conference in Annapolis. His plan for redrawing Israel's borders would also mean dismantling some Jewish settlements.

Extract: Israeli Defence Minister Lieberman faces rift with military
The Australian
The Wall Street Journal
Wednesday, June 1, 2016
Tel Aviv: Firebrand Avigdor Lieberman, who was sworn in as Israeli Defence Minister yesterday, faces a tough first task in mending a rift with the military that opened over the resignation of his predecessor and his own appointment. At the core of the unhappiness among the army's top officials, according to former military staff, is that many believe they have done a commendable job in calming recent Palestinian violence — and their polarising new boss could heighten tensions.
The ultra-nationalist leader of the Yisrael Beiteinu party yesterday sought to calm fears his appointment by Prime Minister Benjamin Netanyahu will add to unrest in the region. In a speech after being sworn in, Mr Lieberman assured fellow legislators that he supported the creation of a Palestinian state.
'I listened to everything you (the Prime Minister) said and I absolutely agree with every word, including two states for two peoples,' he said. Mr Lieberman, 57, also praised Egyptian President Abdel Fattah el-Sisi's recent proposal to revive stalled peace talks between the Israelis and Palestinians, saying it had 'created a genuine opportunity'. 'We must try to pick up the gauntlet,' he said, referring to the Arab Peace Initiative, which he said had 'some very, very positive elements'.

PLO sees a flicker of hope in Paris
Weekend Australian
AFP
Saturday, June 4, 2016
Paris: French President Francois Hollande urged Israel and the Palestinians to make a 'courageous choice' for peace as he opened a conference on the conflict in Paris last night. The meeting is aiming to lay the ground for a fully fledged peace conference to be held by the end of the year but few believe genuine progress will be made.
Neither Israel nor the Palestinians have been invited to the talks and Israel has angrily compared the French initiative to the 1916 Sykes-Picot agreement to draw up the region's borders. And although US Secretary of State John Kerry is attending the conference, Washington has made it clear it believes little or nothing will be achieved.
Mr Hollande said a solution would have to come from the Middle East region, but in the end it was up to the Israelis and Palestinians 'to make the courageous choice of peace'. 'The discussion on the conditions of a lasting agreement between Israelis and Palestinians must take into account the whole of the region,' he told representatives of 25 countries, as well as the UN, EU and Arab League.
While scepticism over the new peace bid is high, the consensus among some diplomats appears to be that any effort is better than none at all. After decades of failed negotiations, few believe the climate is right to bring together Israelis and Palestinians for another shot at solving one of the world's longest-running conflicts.
Direct negotiation 'doesn't work', French Foreign Minister Jean-Marc Ayrault insisted. 'Currently everything is blocked. We don't want to act in the place of the Israelis and Palestinians but we want to help them,' he said ahead of the conference. One French diplomatic source said that without a new drive to find peace, 'we risk heading towards even more violence in an international context where there is no visible American effort on the case'.
The US, the traditional mediator in the conflict, has not moved the two sides towards a new peace process since talks collapsed in April 2014 and Washington has been decidedly cool on the French initiative. 'We're not bringing any specific proposals to this meeting,' a senior State Department official said.
But PLO secretary-general Saeb Erekat said France's bid offered 'a flicker of hope' for a resolution to the conflict. In the Israeli newspaper Haaretz, Mr Erekat said the Paris talks offered 'a broader framework' than the moribund bilateral track. 'The French initiative is the flicker of hope Palestine has been waiting for and we are confident that it will provide a clear framework with defined parameters for the resumption of negotiations,' Mr Erekat wrote.
Israel, though, is opposed to the French initiative. Senior foreign ministry official Dore Gold said the talks would 'completely fail', and the Jewish state would prefer a Middle East-driven process backing direct talks between Israelis and Palestinians.
According to diplomatic sources, the French conference will seek to focus on a 2002 Saudi-led peace initiative. Under that proposal, Arab leaders would recognise the state of Israel in exchange for an Israeli withdrawal from territories occupied since 1967, and the creation of a Palestinian state. The plan was largely ignored by Israel at the time, but Prime Minister Benjamin Netanyahu said this week he would be open to renegotiating aspects of it with the Palestinians.
'In a way, the French initiative has already had an impact, as it has forced Netanyahu to propose an alternative in the Arab Peace Initiative,' a European diplomat in Israel said. 'If the international community comes together and says the two-state solution is the only option, that is important in itself — after years of people talking about the two-state solution being dead.'

West Bank sealed off after attack
The Australian
AFP
Friday, June 10, 2016
Tel Aviv: Israel last night clamped down on Palestinian movements and boosted security after two Palestinians shot dead four people at a popular Tel Aviv nightspot, the deadliest attack in a months-long wave of violence. Officials said they were suspending entry permits for 83,000 Palestinians during Ramadan in a move that was likely to further stoke tensions following the Wednesday night shooting.
Two Palestinians dressed in black opened fire as patrons sat on the terrace of a Max Brenner cafe at the Sarona Market at 9.23pm (4.23am yesterday AEST). Witnesses said it seemed at least one of the gunmen had been sitting at the cafe before standing and opening fire with a Carl Gustav-style submachine gun. Police spokesman Micky Rosenfeld could not confirm reports the attackers were disguised as ultra-Orthodox Jews, but said they had been wearing black suits.
Five people were wounded in addition to the four killed, and the shooting spread panic, with police clearing the area and crowds running for cover. Details on the victims were not yet clear. Police said one of the attackers was arrested, while the other was wounded by gunfire and had undergone surgery. The market and complex of bars and restaurants is located across the street from the defence ministry and army headquarters.
Prime Minister Benjamin Netanyahu visited the scene of what he called the 'cold-blooded terrorist murder' after returning from a trip to Moscow and conferred with senior colleagues, including newly installed hardline Defence Minister Avigdor Lieberman. 'We discussed a range of offensive and defensive steps which we shall take in order to act against this phenomenon,' Mr Netanyahu said. 'There will be intensive action by the police, the army and other security services, not just to catch every accomplice to this murder but also to prevent further incidents.'
Police said the attackers were cousins from Hebron in the West Bank, and one of the Israeli authorities' first moves was to revoke tens of thousands of entry permits. 'All permits for Ramadan, especially permits for family visits from Judea and Samaria to Israel, are frozen,' said COGAT, the defence ministry unit that manages civilian affairs in the occupied West Bank.
COGAT said that 83,000 Palestinians would be affected, adding that hundreds of residents of the Gaza Strip who had received permits to visit relatives and holy sites during Ramadan would also have access frozen. It said it had frozen permits for 204 relatives of one of the alleged attackers. Ramadan began on Sunday night, and thousands of Palestinians visit the al-Aqsa mosque compound, the third-holiest site in Islam (Mecca is first, Medina in Saudi Arabia is second), each week during the holy month.
The US called the shooting a 'horrific terrorist attack'. UN Special Co-ordinator for the Middle East peace process Nickolay Mladenov said 'all must reject violence and say no to terror'. 'I am also shocked to see Hamas welcome the terror attack. Leaders must stand against violence and the incitement that fuels it, not condone it,' he said.
Tel Aviv Mayor Ron Huldai said 'we will not be able to put a policeman on every street corner'. 'The lone assailant can appear from any corner,' he said. 'That is the reality with which we have to live.' The city, however, increased security at schools and municipal buildings.
Violence since October has killed at least 207 Palestinians, 28 Israelis, two Americans, an Eritrean and a Sudanese. Most of the Palestinians killed were carrying out knife, gun or car-ramming attacks. Others were killed in clashes or by Israeli airstrikes in the Gaza Strip. The violence had been steadily declining in recent weeks.
Shooting attacks such as the one that occurred on Wednesday night have been rare, though Tel Aviv has seen two other major incidents in recent months. In March, as US Vice-President Joe Biden visited, a Palestinian went on a stabbing spree along the Tel Aviv waterfront, killing an American tourist and wounding 12 people. On January 1, an Arab Israeli killed three people in a rampage in Tel Aviv.
Many analysts say Palestinian frustration with Israeli occupation and settlement-building in the West Bank, the complete lack of progress in peace efforts and their own fractured leadership have fed the unrest. Israel says incitement by Palestinian leaders and media is a leading cause of the violence. Last week in Paris, representatives from 28 countries, the Arab League, EU and UN met to discuss ways of restarting peace efforts. Negotiations have been at a complete standstill since a US-led initiative collapsed in April 2014. Following last week's meeting, France hopes to hold an international peace conference before the end of the year. Israel strongly opposes the French plan, calling instead for direct negotiations, while the Palestinians support it.
Hamas chief to quit in shake-up
Weekend Australian
Gregg Carlstrom, The Times, AP
Saturday, June 18, 2016
Tel Aviv: The leader in exile of Hamas will step down by the end of the year, heralding a shake-up at the top of the Palestinian militant group. Khaled Meshaal will not run in the leadership election in a few months' time.
Meshaal, 60, took control of Hamas in 2004 after Israel assassinated his predecessor. He has largely run the movement from abroad — first from Damascus, then the Qatari capital Doha, where he moved in 2012. His influence has dwindled since Hamas took control of Gaza in 2007. The local leadership has taken on a more prominent role, particularly the military wing.
Meshaal's likely successor is Ismail Haniyeh, the 53-year-old former Gaza prime minister, who has taken an increasingly aggressive stance towards Israel. The next leader of Hamas must decide whether to patch up relations with Egypt, which has accused Hamas of aiding militants on the Sinai Peninsula. Hamas's political wing hopes for a reconciliation with Egypt and the Gulf states, which could provide badly needed aid for Gaza's economy.
Meanwhile, Israel's newly resigned defence minister Moshe Yaalon, 65, said he would challenge Benjamin Netanyahu in the country's next election, accusing the Israeli Prime Minister of scaring the public with exaggerated security threats and allowing a 'radical minority' to take over.
Mr Yaalon, a former military chief, was forced to resign last month after Mr Netanyahu, 66, expanded his coalition government and offered the defence post to former foreign minister Avigdor Lieberman, the 57-year-old firebrand leader of the hard-line Yisrael Beiteinu party. The election is due by November 2019 (over 3 years away).
Same Day
Bibi and wife spent $675K on NY trip
Gregg Carlstrom, The Times
Tel Aviv: Benjamin Netanyahu and his wife spent more than $US500,000 ($675,000) during a five-day trip to New York last year, according to documents the Israeli Prime Minister tried to keep secret. The cost of the trip to attend the UN General Assembly is the latest controversy over the luxurious life of Israel's first family.
Mr Netanyahu hired a make-up artist, costing $US1750, and the couple spent $US1600 on hairstylists. Taxpayers forked out another $US1860 for meals. The invoice was released under a freedom of information request filed by an Israeli lawyer.
Mr Netanyahu's office tried to block its release, but a Jerusalem court ruled against him this week. 'It's excessive and it shows why transparency is really needed here,' said Ifat Zamir, director of the Israeli branch of Transparency International. 'These revelations will bring a wave of criticism, and they should.'
The trip cost about $US2 million, three-quarters of it for the flight. Hotel rooms for the Netanyahus and their security team at the five-star Loews Regency in Manhattan cost $US392,000. Another $US20,000 was spent removing furniture from their hotel rooms. The invoice also listed $US8.69 spent on matches.
Israeli tabloids have long revelled in the Netanyahus' taste for the high life: in 2013 they dug up a $US2500 state-financed contract to buy a year's supply of gourmet ice cream from a parlour in Jerusalem. The same year they paid $US127,000 to have a bed installed on a government plane for the five-hour flight to London. The scandals are now causing legal problems for Mr Netanyahu and his wife, Sara. Last month police recommended filing criminal charges against her in connection with an audit last year of the couple's official expenses. She has lost two civil cases this year filed by former servants, who alleged verbal and emotional abuse.
Authorities are investigating whether Mr Netanyahu received illegal donations from Arnaud Mimran, a wealthy French businessman who is on trial in Paris for fraud.
The Israeli Attorney-General is also looking into reports that the Prime Minister illegally took money from wealthy businessmen and foreign groups to fly his wife and children overseas. The trips, revealed last month by the state comptroller, were between 2003 and 2005 when Mr Netanyahu was finance minister. Again, the accusations revealed a taste for luxury: in one case a British businessman identified as 'B' spent more than $US12,000 to lodge the Netanyahus and their son at an up-market hotel in London. The Netanyahus deny any wrongdoing.
Previous Israeli prime ministers have been brought down over corruption: Ehud Olmert, Mr Netanyahu's predecessor, is serving a 19-month sentence for bribery. However, the growing list of accusations against the present Prime Minister have not led to serious calls for him to resign. 'He's a riddle, because he's been horrible with the way the people's money has been spent,' Ms Zamir of Transparency International said. 'But it hasn't hurt him politically yet.'

Extract: Israeli girl, 13, stabbed to death in her bed by Palestinian
Weekend Australian
AP
Saturday, July 2, 2016
Jerusalem: A Palestinian youth has sneaked into a fortified Jewish settlement in the West Bank, broken into a home and stabbed to death a 13-year-old Israeli-American girl as she slept in bed before frantic security guards arrived and killed him. Hallel Yaffa Ariel became the youngest Israeli victim of a nine-month wave of violence that has seen dozens of Palestinian attacks.
The early-morning stabbing on Thursday, carried out by 17-year-old Palestinian Mohammed Nasser Tarayra, was among the most brazen attacks so far, drawing angry accusations and calls from Israeli leaders for the world to condemn the incident. Israeli officials say the violence is the result of anti-Israeli incitement by Palestinian leaders and in Palestinian social media. Lieutenant Colonel Lerner said Tarayra had been active on Facebook lately, praising previous deadly attacks on Israelis.
'The horrifying murder of a young girl in her bed underscores the bloodlust and inhumanity of the incitement-driven terrorists that we are facing,' Prime Minister Benjamin Netanyahu said. 'The entire world needs to condemn this murder, just as it condemned the terrorist attacks in Orlando and Brussels.'
Israeli military spokesman Peter Lerner said Tarayra got past a fence surrounding the West Bank settlement of Kiryat Arba and quickly made his way to Hallel's home, where he locked the front door from the inside to prevent rescuers from getting in. Israel's Channel 2 TV said the settlement's private security guards had spotted Tarayra as he infiltrated the settlement and rushed after him to the home but by the time they arrived, it was too late to save Hallel.
The girl's father, who was a member of the patrol, opened the door. The guards shot and killed the attacker, though one of the security men was stabbed and wounded in the standoff. Hallel was related to cabinet minister Uri Ariel, a member of the Jewish Home party. After the attack, Mr Ariel said Israel would make 'every effort' to expand its settlements in the West Bank.
Hundreds of people, including several senior politicians, attended the girl's funeral yesterday. 'You were the light of my life,' said her mother, Rina Ariel. 'Farewell, sweetheart. Have one last hug from mommy.'
Kiryat Arba is a hard-line Jewish settlement of about 7000 residents, located near the West Bank city of Hebron that is home to about 170,000 Palestinians. The city has been a frequent flashpoint of violence. Tarayra lived in the nearby village of Bani Naim.
Israeli security forces have had a difficult time stopping the attackers, largely because they tend to be in their teens or early 20s, acting on their own and not sent by organised militant groups tracked by security agencies. The Israeli military quickly cordoned off Bani Naim and searched Tarayra's home.
His cousin Adnan Tarayreh said Mohammed had dropped out of school and was working in a bakery. He speculated the teen may have been spurred to action after the death of a cousin who was killed while attempting to ram his vehicle into Israelis into Kiryat Arba several months ago. 'I know when someone sneaks into a settlement he is a hero, but I didn't know that my son is bold to this degree,' his mother, Um Kamel, said. Uncle Rajeh Tarayreh said the family was hosting a celebration that's a tradition for every 'martyr' killed by Israel.
Mr Netanyahu said Israel would revoke Israeli work permits for family members and make preparations to demolish the family home.
Putin offers to host Middle East peace talks
The Australian
Bel Trew, Tom Parfitt, The Times
Thursday, August 25, 2016
Cairo and Moscow: President Vladimir Putin is pushing to host peace talks between Israel and the Palestinians in the latest sign of his ambition for Russia to replace the US as chief powerbroker in the Middle East.
Mr Putin made his overture to President Abdel Fattah el-Sisi of Egypt, who said that it would involve a meeting at the Kremlin between Israeli Prime Minister Benjamin Netanyahu and Palestinian Authority president Mahmoud Abbas.
"Putin has told me that he is ready to receive Abbas and Netanyahu in Moscow to carry out direct talks to find a solution," Mr Sisi told the state-owned newspaper Al Ahram. "I see that the conviction of the importance of peace is rising among the Israeli side, and the conviction about finding an exit to the issue is a positive sign."
On Tuesday Israel indicated it was open to the invitation. Mr Netanyahu was ready "anywhere, any time, for direct peace talks with no preconditions," his spokesman said. "Unfortunately, President Abbas continues to say no and continues to present preconditions for such a meeting."
The move came after efforts by European officials to host a similar meeting in Paris failed. In May France's President Francois Hollande had hoped to reopen talks, which broke down in 2014, but no date had been set.
Russia has become increasingly assertive in the Middle East since entering the Syrian conflict 11 months ago. It has set up an air base in Syria, flown bombing missions from an Iranian base and fired cruise missiles from a submarine in the Mediterranean. Mr Putin, an ally of dictator Bashar al-Assad, has also positioned himself as crucial to any deal to end the five-year conflict in Syria.
Critics of US President Barack Obama say Mr Putin has moved to fill a vacuum left by Washington's reluctance to get immersed in another war after Iraq and Afghanistan.
Historically, Russia has taken a keen interest in the Israel-Palestine crisis, intermittently backing both sides and becoming part of the Middle East Quartet. In 1988 the Soviet Union was one of the first countries to recognise the state of Palestine. Mr Abbas has often travelled to Moscow for talks and Mr Netanyahu, frozen out by Mr Obama, visited Mr Putin in Moscow in June — their fourth meeting in less than a year.
Mr Putin first tabled the idea of a Moscow peace conference in 2005. His plan was fiercely rejected by the Israelis and Americans. However, as relations between Tel Aviv and Washington have cooled over the Iranian nuclear deal, Moscow is looking to restart the idea. A peace summit would boost Mr Putin's image as a growing force in the Middle East at the expense of US influence.
Mikhail Bogdanov, the Russian deputy foreign minister specialising in Middle Eastern affairs, met Mr Abbas last week. The two had a "trusting conversation" about how to create "an independent Palestinian state", the ministry said. Russian Prime Minister Dmitry Medvedev is due to meet Mr Abbas in November.
Last month Mr Putin told heads of state in the Arab League that talks over the Israeli-Palestinian conflict must focus on "creating an independent, viable and integral Palestinian state with its capital in east Jerusalem".
Mr Sisi said last month that Egypt was also making serious efforts to break the deadlock. He added that Cairo could not do this alone, implying that Russia would be the natural partner.

Australian Jewish leaders mourn Peres
Australian Jewish News
Robert Goot, Peter Wertheim, Executive Council of Australian Jewry
Thursday, September 29, 2016
"Optimists and pessimists die the exact same death, but they live very different lives." So said Shimon Peres, the last of Israel's founding generation of leaders, a giant among statesmen who has now sadly left Israel and the Jewish world and passed from the world stage on September 28 (aged 93) at Sheba Medical Center, Tel HaShomer, Ramat Gan, Israel.
Shimon Peres was known as a former Israeli government hawk who became a committed dove, but at all times he remained a confirmed optimist with a positive, can-do attitude. As a young official in the Ministry of Defence in the 1950s, Shimon Peres was instrumental in establishing close relations with France, securing massive amounts of quality arms, including Mirage jet fighters, and establishing the Dimona nuclear reactor.
After Israel's spectacular victory in the 1967 war, he became a leading advocate of Israel making peace with its neighbours, including the Palestinians, and in 1994 he won the Nobel Peace Prize for his efforts.
Shimon Peres personified the quality of leadership that is so often lacking in the contemporary world. He dared to dream, and to live up to his own high standards: "To find a cause that's larger than yourself and then to give your life to it."
He was an inspiration to all of us and will be sorely missed.
Danny Lamm, Zionist Federation of Australia
We are deeply saddened to hear the news of the passing of former Israeli president, prime minister and Nobel Peace Prize laureate Shimon Peres. Shimon Peres was a brave and courageous soldier and politician, who never gave up on the ultimate battle for peace. He was internationally respected at the highest political levels. At the same time, even into his tenth decade, he was at the forefront of Israeli innovation, strongly promoting Israel as a nation of cutting-edge technology and creativity. He was and always will be an extremely important part of the narrative of Israel. It is going to be hard to imagine Israel without Shimon Peres as a part of it.
Mark Leibler, Colin Rubenstein, Australia/Israel & Jewish Affairs Council (AIJAC)
Shimon Peres was a true visionary, a giant of Israeli politics, the quintessential statesman on the world stage. As a founding father of Israel, his uplifting and constructive influence on the Jewish State's evolution continued until the end of his life. A pragmatist, at a fraught time he embraced the peace process even though its outcomes remain far from complete. Always the optimist, just two months ago he inspired an AIJAC Rambam group who visited him in his office with his uplifting words of never giving up hope and always striving to better ourselves and the world. At this time our thoughts are with his family and the people of Israel. His memory will long remain an inspiration and he will be sorely missed.
Dvir Abramovich, B'nai B'rith Anti-Defamation Commission (ADC)
The ADC mourns the death of Shimon Peres, a towering statesman of enduring strength, steadfast leadership and remarkable devotion to the State of Israel who leaves behind a great legacy. A giant of the founding generation, he was there from the very beginning, taking part in the country's building and development of the state in many capacities, always engaged and passionate in overcoming the grave challenges the nation faced. A respected figure at home and abroad who offered hope and vision for the future, with his passing, a momentous chapter in the homeland's history closes. Our heartfelt condolences to his family and friends. He shall be sorely missed.
Jeremy Spinak, NSW Jewish Board of Deputies
Shimon Peres is the last of a great generation and his contribution to Israel and the Jewish people is immeasurable. A poet-statesman is a rare commodity and his intellect and compassion will be greatly missed by the nation. He strove for peace and in each and every position he held he was a leader of whom Israel could be proud.
Jennifer Huppert, Jewish Community Council of Victoria
Shimon Peres was a great visionary, leader, statesman and peacemaker, whose life story was intertwined with that of Israel. His presence will be missed by Israel and the Jewish community around the world.
Anthony Pratt, Executive chairman, VISY
Although he was someone who'd made history, he was always more interested in talking about the future. When we first met he was already 90, but he spoke as if he was just setting out to solve the world's problems with fresh solutions. He was always positive and optimistic about how science and technology could help bring peace to the Middle East, feed a hungry world, and lift countries out of poverty. Shimon Peres will be deeply missed by all peace-loving people.
Jeremy Jones, AIJAC
My prayers are with the family of Shimon Peres, BDE. Over the past three decades, I had the fortune to be in meetings with him on many occasions. The first time I had an opportunity to speak with him (on the subject of anti-Semitism) he said, "You are a typical Jew." I was taken aback, before he added, "Always pessimistic and always enthusiastic". At this sad time, I am not especially pessimistic or enthusiastic — just hopeful that humankind will allow his visions, of mutual understanding and cooperation for the common good, to prevail.

Trump will move embassy 'under consensus'
Walid Phares
The Times of Israel
Friday, November 11, 2016
Walid Phares is an American scholar of Lebanese Maronite Church descent
A senior adviser to President-elect Donald Trump, Walid Phares, told the BBC Radio on Thursday that while Trump was committed to moving the US Embassy from Tel Aviv to Jerusalem, as other presidential candidates have vowed, he would not do so unilaterally.
"Many presidents of the United States have committed to do that, and he said as well that he will do that, but he will do it under consensus," Phares said. Phares did not elaborate on what consensus would be sought for such a move, which would break with decades of precedent and put Washington at odds with nearly all United Nations member states.
A number of Israeli politicians, including Jerusalem Mayor Nir Barkat, have seized on Trump's victory by asking him to make good on his promises to recognize Jerusalem as Israel's undivided capital and move the embassy there, breaking with long-standing US policy to await a final status agreement on the city.
During the campaign, Trump called Jerusalem "the eternal capital" of Israel and said he was "100 percent for" moving the embassy there.
Jason Dov Greenblatt, Donald Trump's top real estate lawyer and an Orthodox Jew, is one of three members on the Republican nominee's Israel Advisory Committee. Early Thursday, he told Israel's Army Radio that the president-elect would make good on his promise. "I think if he said it, he's going to do it," Greenblatt said. "He is different for Israel than any recent president there has been, and I think he's a man who keeps his word. He recognizes the historical significance of the Jewish people to Jerusalem, unlike, say, UNESCO."
Congress passed a law in 1995 mandating the move of the embassy to Jerusalem, but allowed the president a waiver. Each president since then has routinely exercised the waiver, citing the national security interests of the United States, despite repeated campaign promises.
Walid Phares on Thursday indicated efforts for an Israeli-Palestinian peace deal would be a top agenda item for Trump, casting doubt on another claim by Greenblatt that Trump would not necessarily prioritize trying to push the Israelis and Palestinians into peace negotiations. On Wednesday, Greenblatt had told The Times of Israel that Trump would only prioritize solving the conflict if that's what the sides wanted him to do. "He will make it a priority if the Israelis and Palestinians want to make it a priority," Greenblatt said. "He's not going to force peace upon them, it will have to come from them."
"He is ready and he will immediately move to try and solve the problem between Palestinian and Israelis," Phares said. "He told me personally that, as the author of 'The Art of the Deal,' it's not going to be impossible for him to broker a deal between the Israelis and Palestinians. At least he's going to go in that direction and not waste eight years — four years for now — not doing something for the Palestinians and Israelis."
The gap in signals coming out of Trump's camp is consistent with frustration some have pointed to in trying to demystify what Trump's foreign policy will be.

On the same subject
Russia Today
Sunday November 13, 2016
Palestine's UN envoy promised to make life "miserable" for the White House if it transfers the US Embassy to Jerusalem, following Donald Trump's remarks suggesting an appeasement to Israel's land claims in the West Bank. Riyad Mansour, the Palestinian ambassador to the United Nations, said in Washington on Friday that the move would represent a blatant defiance of Palestine's rights over occupied Jerusalem. Palestinians would fire back, he said, according to Haaretz.
Mansour, a US-educated diplomat, stressed the possible transfer of the US Embassy to Jerusalem — partially occupied by the Israelis — would be regarded as a belligerent act towards Palestine. "If they do that, nobody should blame us for unleashing all of the weapons that we have in the UN to defend ourselves and we have a lot of weapons in the UN," he said.
The Palestinian envoy asserted that he "can make their [the US] lives miserable every day with precipitating a veto on my admission as a member state," however noting that appealing to the UN Security Council is an unlikely option due to Washington's right to veto.
The modern dispute over Jerusalem dates back to the 1947 UN partition plan that stipulated the creation of two independent states for both Palestinians and Jews. Jerusalem, a symbolic city for Christians, Muslims, and Judaists, was to be given special international status. The plan turned into wishful thinking after Israel occupied East Jerusalem during the 1967 Six-Day War with Arab states, declaring all of the city a unified capital in 1980.
Previous White House administrations never favored recognition of Jerusalem as Israel's capital, but the shock results of the US elections have fanned speculations that things might change dramatically. In the middle of his election campaign in September, Trump said Jerusalem has been "the eternal capital of the Jewish people for over 3,000 years," promising to accept it "as the undivided capital of the state of Israel" if he is elected.
Later on Sunday, Trump told the New York Times he is determined to reach "the ultimate deal" in the Israeli-Palestinian conflict "and do it for humanity's sake." Nevertheless, his staff made it clear that opposing the Israelis' settlements in the occupied West Bank is no longer a White House priority.
Speaking shortly after Trump delivered his victory speech in New York, David Friedman, his Israel affairs adviser, told the Jerusalem Post "there is every intention" to keep the campaign promise and move the US Embassy to the city.
In the years to come, there "would be a stark departure from the long-time American stance that Israeli construction in areas captured in the 1967 Six-Day War makes it more difficult to reach a peace agreement with the Palestinians," Jason Greenblatt, Trump's chief legal officer and a top executive at the Trump Organization, commented on Israel's Army Radio.
Trump's victory was welcomed by the Israeli government. Prime Minister Benjamin Netanyahu said earlier this week the President-elect "is a true friend of the state of Israel," adding that "over the years, you've expressed your support consistently, and I deeply appreciate it."

Trump picks campaign adviser Friedman as US ambassador to Israel
Daniella Diaz and Tal Kopan, CNN
Friday, December 16, 2016
CNN's Andrew Kaczynski and Tami Luhby contributed to this report
Washington: President-elect Donald Trump said Thursday he will nominate campaign adviser David Friedman, a bankruptcy lawyer with hardline views on Israel, to serve as US ambassador to the country. In a statement issued by Trump's transition team, Friedman said he looked forward to moving the US embassy to "Israel's eternal capital, Jerusalem." That would fulfill a promise made by Trump on the campaign trail to relocate the diplomatic mission from Tel Aviv, upending decades of US policy.
Friedman has long held conservative positions on Israel. Earlier this year, called supporters of the progressive Jewish advocacy group J Street "worse than kapos" for supporting a two-state solution to Israeli-Palestinian conflict. Kapos were Jews in Nazi concentration camps who were put in charge of other inmates. Friedman has also said in the past that he does not believe Israeli settlement activity is illegal and opposes a ban on construction in the West Bank and East Jerusalem — another stance that turns US policy on its head.
Friedman also advised Trump throughout the campaign and made waves for suggesting in an interview with an Israeli newspaper that a Trump administration could support annexation of parts of the West Bank, also countering current US policy. He told CNN later that he was responding to a hypothetical question and not necessarily advocating for such a policy. Under his and others' advisement, the GOP platform moved to the right by removing a reference to a two-state solution to the ongoing conflict between Israel and the Palestinians, distinguishing itself from the Democratic platform that recognized both states. The two-state policy has been a pillar of US posture toward Israel throughout past Democratic and Republican administrations. Friedman has written about the need to move away from the two-state solution.
J-Street, the advocacy group, said it "vehemently" opposed Friedman, citing his position on a two-state solution. "As someone who has been a leading American friend of the settlement movement, who lacks any diplomatic or policy credentials and who has attacked liberal Jews who support two states as 'worse than kapos,' Friedman should be beyond the pale for senators considering who should represent the United States in Israel," the group said. "This nomination is reckless, putting America's reputation in the region and credibility around the world at risk."
In an article published in June on the Arutz Sheva website, Friedman said supporters of J Street were "far worse" than kapos. "They are just smug advocates of Israel's destruction delivered from the comfort of their secure American sofas — it's hard to imagine anyone worse," he wrote.
The Republican Jewish Coalition welcomed the selection and vowed to work with Friedman to move the US embassy to Jerusalem. "The selection of Mr David Friedman to serve as United States Ambassador to Israel sends a powerful signal to the Jewish community and the State of Israel that President-elect Trump's administration will strengthen the bond between our two countries and advance the cause of peace within the region," the organization said in a statement.
Trump's own position on Israel had not been clear throughout the campaign. He has long said negotiating a peace deal between Israel and the Palestinians would be the pinnacle of deal-making, in which Trump takes pride. But a year ago he was booed at the Republican Jewish Coalition when he declined to promise to keep Jerusalem as the undivided capital of Israel during an onstage Q&A. He also said peace would depend on whether Israel is willing to make sacrifices and said he would remain "neutral" in the negotiations, dodging a question on how he would refer to the West Bank.
Trump shifted gears after criticism for those comments, including from staunchly pro-Israel competitors Sens. Marco Rubio and Ted Cruz. At a spring appearance at the large pro-Israel lobby, the American Israel Public Affairs Committee, Trump made one of his first teleprompter-based speeches designed to show himself as a strong supporter of Israel.
Current US Ambassador to Israel Dan Shapiro has urged Trump's administration to stick with current of US policy on the country. "Every government, every US administration has looked at that question, has determined that the embassy is where it should be," Shapiro said. "And I can't speculate beyond that."
Friedman served as counsel for Trump in connection with his investment in Atlantic City casinos. Trump filed for business bankruptcy related to the casinos four times between 1991 and 2009.
Gunmen kill 10 in Jordan siege
The Australian
AP
Tuesday, December 20, 2016
Karak: Gunmen killed 10 people, including a Canadian tourist and police officers, in southern Jordan before security forces killed four attackers in a Crusader castle during a siege lasting several hours. At least 34 people, including two foreign nationals, were wounded in the day's violence, which was one of the bloodiest attacks in Jordan in recent memory.
Security officials announced yesterday, several hours after reports of the first shooting, that the operation had ended and four gunmen were killed. They said troops continued to search the area. The officials said large amounts of weapons had been seized. They made no reference to local media reports that at one point the attackers had held hostages.
The shootings were the latest in a series of attacks that have challenged this pro-Western kingdom's claim to be an oasis of calm in a region threatened by Islamic extremists.
A witness said attackers immediately targeted tourists when they reached the castle. "Four gunmen got out of their car" at the castle, said Wasfi al-Habashneh, a local resident. "They opened fire at the Canadian tourists. The woman was killed, the other Canadian tourist escaped and hid behind a car and one of the children was injured." Mr Habashneh said the attackers also targeted other people. Security forces "engaged with the gunmen and cornered the gunmen at the castle gate", he said.
The killing of the Canadian visitor could further hurt Jordan's embattled tourism sector, which has declined sharply since the Islamic State group seized large parts of neighbouring Syria and Iraq two years ago. Canada's global affairs spokesman, John Babcock, said the dead woman was Linda Vatcher. Mr Babcock said her son Chris was injured. "Canadian officials in Amman are actively working with local authorities to gather additional information and are providing consular assistance to Canadians at this difficult time," Mr Babcock said.
Barb Rhymes, a cousin of the slain tourist, said the victim was a retired teacher from Burgeo, Newfoundland, and was visiting her son in Jordan where he worked. Ms Rhymes said Ms Vatcher, 62, was a widow and a mother of two adult sons. "She was very friendly, outgoing. She was nice to everyone. A friend to all," Ms Rhymes said from Burgeo, Canada. The Canadian embassy in Amman issued an alert, urging Canadians to avoid travel to Karak, 140km south of the capital. There was no immediate claim of responsibility for the attacks in and near Karak.
Jordan's Public Security Directorate statement said "The attack began when a police patrol received reports of a house fire in the town of Qatraneh in the Karak district. Officers responding to the call came under fire from inside the house. Two policemen were wounded and the assailants fled in a car. In another attack, gunmen fired on a security patrol in Karak, causing no injuries. Armed men also opened fire on a police station at the Crusader fort, wounding members of the security forces. In all, seven members of the security forces, two local civilians and Ms Vatcher were killed. Fifteen members of the security forces, 17 local civilians and two foreign nationals were injured."
Jordan faces homegrown extremism, with hundreds of Jordanians fighting alongside Islamic State militants in Iraq and Syria and several thousand more supporting the extremists in the kingdom. Jordan is a member of a US-led military coalition fighting Islamic State. Over the past year, gunmen have carried out several attacks on members of the Jordanian security forces and foreign trainers. Earlier this year, Jordanian security forces engaged in a deadly shootout with suspected Islamic State sympathisers in a northern Jordanian town. Three US military members were killed in a shooting outside an air base in southern Jordan last month.
Same Day
Mossad blamed for hit on Hamas drone chief
The Times
Tunis Hamas has blamed a hit squad sent by Israel's foreign spy service, Mossad, for the assassination of one of its leading drone experts in Tunisia. Mohammed al-Zawahri was shot at least six times in his car in the southern city of Sfax last week. Pictures showed his car in the driveway of his house with its windows shattered. Zawahri was a Tunisian engineer who specialised in drones and had worked with the military wing of Hamas in Gaza, where the group has been trying to field its own fleet of drones.
Israeli officials refused to comment on claims Mossad was responsible but the killing joined a long list of suspected assassinations by the agency across the Middle East. Eight people were arrested in connection with Zawahri's murder. Police found little forensic evidence at the scene and security cameras near Zawahri's home were hacked about the time of the murder, according to a local radio station. The Interior Ministry in Tunis said the killers used silencers and at least four cars.
One of those arrested was an unnamed Tunisian journalist, based in Hungary, who had recently interviewed Zawahri. Others held included the drivers of cars allegedly involved and the manager of the rental agency that provided the cars. Another suspect, described as a dual citizen of Morocco and Belgium, was still on the run and may have slipped out of the country.
A Frantic Path to UN Vote on Israeli Settlements
Jay Solomon, Carol E Lee, Farnaz Fassihi
Wall Street Journal
Friday, December 23, 2016
US: In three frenetic days of diplomacy this week, President Barack Obama openly sided with the United Nations Security Council against Israeli Prime Minister Benjamin Netanyahu. And the fallout for US-Israel relations, and the future of the Middle East peace process, could be profound, said current and former US officials.
Resolutions at the UN concerning the Israeli settlement issue had been circulating for around a year, according to US and Arab diplomats. Obama administration officials said their plans on Mideast peace, however, were complicated by the US presidential elections. The White House didn't want to undermine the Democratic nominee, Hillary Clinton, who is viewed as a strong supporter of Israel.
Israel's government became increasingly convinced Mr Obama might take action after Donald Trump's surprise victory. Israeli officials have described the time before the president-elect's Jan 20 inauguration as the "kill zone," when the Obama administration could take steps that would be difficult to reverse.
Israeli officials said they were spooked by a Dec 4 speech Secretary of State John Kerry gave in Washington in which he sharply criticized Mr Netanyahu's settlement policy. Mr Kerry then held meetings with the Palestinians' lead negotiator, Saeb Erekat, on Dec 12 at the State Department to discuss the peace process. A senior Israeli official said its government got wind that Mr Kerry conveyed to the Palestinian diplomat at that meeting that the US was likely to abstain on the UN resolution. "Kerry was colluding with the Palestinians to put the resolution in motion," said the Israeli official.
Obama administration officials denied "previewing" the US vote to anyone.
As early as October, Palestinian diplomats at the UN began assessing prospects for a Security Council resolution. They drafted two resolutions: one that would condemn Israel's rapid expansion of settlements in disputed territories of West Bank and East Jerusalem, and another that would recognize Palestine as a state at the UN. Arab diplomats said the Palestinians dropped the statehood resolution because it became clear that it would be vetoed by the US.
In early December, diplomats said the overall consensus was that the Council should move on a resolution because of a perception that the new US administration would never endorse a vote critical of Israel. Palestinian ambassador Riyad Mansur held meetings with Council diplomats to sound them out. The Arab Ministerial Committee, which met in Cairo at the end of October, advised that Egypt, as the only Arab member of the Security Council, should lead the efforts.
The Egyptians, partnering with the Palestinians, began circulating an early draft of the resolution earlier this week. Wednesday evening Mr Obama convened a late-night phone call with senior members of his national security team, including Vice President Joe Biden, Mr Kerry and Samantha Power, the US ambassador at the UN. The message was clear: The president was open to abstaining on the UN vote. Word of a US abstention created panic in Israel. Mr Netanyahu held emergency meetings among his senior aides. He talked with Mr Kerry on Thursday morning.
Israeli officials said they warned the US that they would seek Mr Trump's support in blocking the resolution if the Obama administration didn't act. When no guarantee was offered, the Israelis began reaching out to senior leaders in the Trump transition team. Among those involved were Mr Trump's son-in-law, Jared Kushner, and his top political strategist, Stephen Bannon, according to people briefed on the exchanges. Trump officials declined to comment on the men's role.
Mr Trump quickly published a tweet saying the resolution should be vetoed, as it could place "Israel in a very poor negotiating position." He then held a phone conversation with Egyptian President Abdel Fattah Al Sisi and succeeded in getting him to delay submitting the proposal. However by Friday morning, Malaysia, New Zealand, Senegal and Venezuela picked up the resolution and formally submitted it to the Security Council, where it was approved 14-0, with Egypt backing the measure and the US abstaining.
Messrs Netanyahu and Trump have said they would ignore the new UN resolution and pursue their own efforts to reach peace. Leading Republicans, meanwhile, said they would cut funding for the UN in retaliation for the vote.

Israel lashes out after US pulls veto
The Australian
AFP
Monday, December 26, 2016
Jerusalem: Israel scrambled yesterday to contain the fallout from a UN vote demanding it halt settlements in Palestinian territory, lashing out at US President Barack Obama over the "shameful" resolution. The Security Council passed the measure on Saturday (AEST) after the US abstained, enabling the adoption of the first UN resolution since 1979 (click here) to condemn Israel over its settlement policy.
By deciding not to veto the move, the US took a rare step that deeply angered Israel, which accused Mr Obama of abandoning its closest Middle East ally. The text was passed with support from all remaining members of the 15-member council. The landmark vote came despite lobbying efforts by Israel and calls from US president-elect Donald Trump to block the text.
Prime Minister Benjamin Netanyahu rejected the resolution as a "shameful blow against Israel at the UN. The decision that was taken was biased and shameful, but we will withstand it," he said. "It will take time, but this decision will be annulled." Mr Netanyahu said Mr Obama had broken a longstanding US commitment not to "dictate the terms of peace to Israel" at the UN.
Mr Netanyahu had instructed his foreign minister to review engagements at the UN, including funding for UN agencies and the presence of UN representatives in Israel.
Mr Trump reacted after the vote by promising change at the UN. "As to the UN, things will be different after January 20," he tweeted, referring to the date of his inauguration. "The big loss yesterday for Israel in the United Nations will make it much harder to negotiate peace. Too bad, but we will get it done anyway!"
The US has traditionally served as Israel's diplomatic shield, protecting it from resolutions it opposes. It is Israel's most important ally, providing it with more than $US3 billion ($AU4.2bn) each year in defence aid. That number will soon rise to $US3.8bn a year under a new decade-long pact, the biggest pledge of US military aid in history. Yet the Obama administration has grown increasingly frustrated with settlement building in the West Bank, which Israel has occupied for nearly 50 years.
There have been growing warnings that settlement expansion is fast eroding the possibility of a two-state solution to the Israeli-Palestinian conflict, the basis of years of negotiations. "We cannot stand in the way of this resolution as we seek to preserve a chance of attaining our longstanding objective of two states living side by side in peace and security," said Samantha Power, the US ambassador to the UN. "The settlement problem has gotten so much worse that it is now putting at risk the very viability of that two-state solution."
Mr Trump has signalled he is likely to be far more favourable to Israel. David Friedman, his nominee for ambassador to Israel, favours moving the US embassy from Tel Aviv to Jerusalem and has voiced support for settlement building. Some 430,000 Israeli settlers live in the West Bank and a further 200,000 Israelis live in annexed east Jerusalem, which Palestinians see as the capital of their future state.
The resolution demands "Israel immediately and completely cease all settlement activities in the occupied Palestinian territory, including east Jerusalem". It says settlements have "no legal validity" and are "dangerously imperilling the viability of the two-state solution."
Saturday's vote was scheduled at the request of New Zealand, Malaysia, Senegal and Venezuela, which stepped in after Egypt put the draft resolution on hold. After the resolution passed, Israel recalled its ambassadors to Senegal and New Zealand for consultations. It has no diplomatic relations with Venezuela or Malaysia.
A spokesman for Palestinian Authority President Mahmoud Abbas called the resolution a "big blow for Israeli policies". Hamas, the Islamist group that runs the Gaza Strip, also welcomed the vote.

JPost editorial: Support down under
The Jerusalem Post
Sunday, January 1, 2017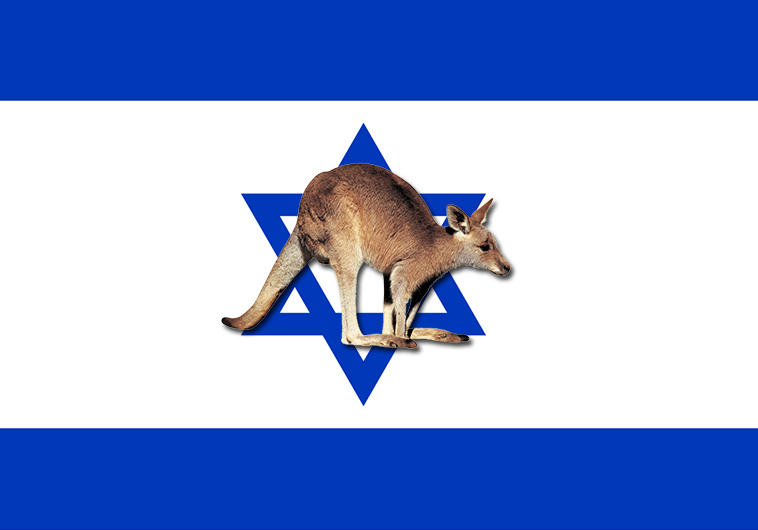 At a time when Israel is recovering from the shock of UN Security Council Resolution 2334, comments made by Australia's government are encouraging. In a statement released on Thursday, 29th December, Foreign Minister Julie Bishop voiced her disagreement with the resolution. Australia is not currently a member of the Security Council and therefore is not eligible to vote, noted Bishop. However, "in voting at the UN, the coalition government has consistently not supported one-sided resolutions targeting Israel."
One day later, at a Hanukka menorah-lighting ceremony at Sydney's Central Synagogue, Prime Minister Malcolm Turnbull said that "Australia stands with Israel. We support Israel, the only democracy in the Middle East," the Australian Jewish News reported.
Canberra's support for Israel should not be taken for granted. Pro-Palestinian activists have lamented the fact that consecutive Australian governments have been out of step with public opinion. While a large proportion of Australians tend to be critical of Israel and its policies, Labor and in particular Liberal governments have been very supportive.
Consecutive public opinion polls have shown that Australians are divided over their support for Israel. A Roy Morgan Research poll from November 2011 found that Australians were just as sympathetic with Israelis as they were with Palestinians. Only 17% said they supported Jewish settlements while 63% opposed it. And more than half of Australians supported the Palestinian push for recognition as a full member state of the UN. A 2014 BBC World Service opinion poll found that 67% of Australians had a negative view of Israel's influence and just 24% had a positive view.
Israeli-Aussie relations have known their ups and downs. Under the leadership of prime minister Gough Whitlam, Australia distanced itself from Israel during the (1973) Yom Kippur War.
In 1997, during the opening of the Maccabiah Games (in Tel Aviv), negligence resulted in the collapse of a bridge over the Yarkon River that led to the death of four Australian athletes and the injury of dozens more. The Games organizers and the State of Israel were slow to accept blame and provide compensation, which hurt relations with Australian Jewish communities and with the Australian government.
In 2010, Israel angered Kevin Rudd's Labor government in Australia after reports emerged that Mossad agents forged Australian passports — along with passports from other countries — to orchestrate the targeted killing of Hamas operative Mahmoud Mabhouh in a Dubai hotel.
In 2013, after the suicide in prison (in Ramla in central Israel) of Australian-born Israeli Ben Zygier, relations were once again strained. Then-Australian foreign minister Bob Carr was embarrassed after he first denied and later admitted that Canberra knew about Zygier, reportedly a Mossad agent. According to Wikipedia, this Ben Zygier had given secret information to a Hezbollah operative that had led to the arrest of two top Lebanese informants for Israel who were then sentenced to long prison terms, with their arrest leading to a widely publicized wave of arrests and trials of Lebanese citizens accused of spying for Israel. According to a report in Der Spiegel it resulted from a "rogue" operation, Zygier at the time had hoped to turn the Hezbollah operative into a double agent working for Israel and impress Mossad and get back in his superiors' good graces following an earlier demotion.
Labor governments under Rudd and Julia Gillard tended to join the international community in condemning Israel for its settlements, claiming they were a violation of international law.
In contrast, when Bishop was in Israel in early 2014 to attend the funeral of Ariel Sharon, she questioned whether the settlements are illegal. In one media interview she said that the international community should refrain from calling settlements illegal under international law, without waiting for their status to be determined in a deal with the Palestinians. Her main concern was that prejudging the settlements would stymie efforts to reach a negotiated arrangement with the Palestinians.
Australia has emerged as one of Israel's few true friends, largely thanks to the leadership of Turnbull and Bishop. We should not take this friendship for granted. Australian public opinion, largely influenced by biased news media, tends to be more critical of Israel. It is important that our leaders work to foster ties between the two countries.
Prime Minister Benjamin Netanyahu's visit to Australia, planned for February, is an important step in the right direction that sets right a longstanding oversight. Amazingly, never before has a prime minister made the long trip to Canberra. The time has come for Israel to give greater recognition to Australia's support.

EDITORIAL: Showing our support for Israel
The Australian
Wednesday, January 4, 2017
The leading Israeli newspaper, The Jerusalem Post, is right. Australia's support for Israel should never be taken for granted. But, as shown by the Turnbull government's refusal to go along with most of the rest of the world over the UN resolution on Jewish settlements, Australia has emerged as one of Israel's true friends. It is therefore imperative that bilateral relations are boosted to reflect this.
We are no longer a Security Council member. But had we been, as Foreign Minister Julie Bishop made clear, we would not have supported a resolution that declared settlements to be "a flagrant violation of international law" and dealt a blow to peace talks. In a break with decades of bipartisan support at the UN, the Obama administration abandoned its previously set-in-stone defence of the Jewish state and abstained, refusing to use its veto to block the resolution, which passed 14-0. Even countries such as Britain, France and Japan voted for it. So did New Zealand.
Malcolm Turnbull and Ms Bishop deserve credit for making Australia's voice heard above the clamour surrounding the controversy. Prejudging it and declaring settlements illegal only stymies efforts to negotiate a peace in which the settlements would be a major issue. That is what the council members short-sightedly have done by fostering the Palestinians' delusion that they can achieve statehood unilaterally through the UN rather than negotiating with Israel.
In light of Australia's sensible refusal to go along with the herd, The Jerusalem Post has suggested our countries foster closer ties, beginning with a proposed visit next month by Prime Minister Benjamin Netanyahu. Mr Netanyahu should seize the opportunity. There is much to build on in our relationship, and Donald Trump's election adds momentum to the prospects.
Mr Trump has expressed outrage over the UN resolution and declared support for Jewish settlements. He has appointed David Friedman as ambassador to Israel, who is determined to fly in the face of Palestinian outrage and controversially relocate the US embassy from Tel Aviv to Jerusalem.
Tony Abbott has made a similar suggestion, saying Australia should follow suit. Wisely, Ms Bishop has responded cautiously, emphasising there are no plans to do so.
Mr Abbott also has argued Canberra should cut its $40 million-a-year aid program to the Palestinian Authority while it keeps paying pensions to terrorists and their families. Amid charges surrounding the alleged diversion of Australian money for World Vision in the Palestinian territories, the closest possible supervision of all funds is imperative.
It is to the credit of successive Coalition and Labor governments that the bilateral relationship is strong. Despite significant pro-Palestinian sentiment in some quarters, and the best efforts of former foreign minister Bob Carr to unhinge the relationship, Mr Netanyahu can be assured of a warm welcome. That was always going to be the case. It should be even more so following Australia's principled stand on the egregious UN resolution.
Israel, as Mr Turnbull emphasises, is the Middle East's only democracy. It is, importantly, the only place where Christians are free to worship unhindered. At a critical time of increasing global hostility towards it, Israel deserves our steadfast support.

Extract: Israel counts on US blind eye for 2500 settler homes
The Australian
AP
Thursday, January 26, 2017
Jerusalem: Israel announced plans yesterday to build 2500 more settler homes on the West Bank, moving to step up construction just days after the swearing-in of Donald Trump brought to power a US administration seen as friendly to the settlement movement. "We are building — and we will continue to build," Israeli Prime Minister Benjamin Netanyahu wrote in a Facebook post.
White House spokesman Sean Spicer did not answer directly when asked about Mr Trump's reaction. "Israel continues to be a huge ally of the United States," Mr Spicer said. "He wants to grow closer with Israel to make sure that it gets the full respect that it deserves in the Middle East."
Mr Trump has already invited Mr Netanyahu to visit the White House next month, and both men, after speaking on the phone on Sunday, promised close co-ordination on a range of sensitive matters, including settlements. Mr Netanyahu's office would not say whether he had consulted with the White House before yesterday's announcement, but just a day earlier, the Prime Minister told a meeting of his Likud Party that there should be no surprises for the new president. Earlier this week, Mr Trump did not react to an Israeli announcement to build over 560 new homes in east Jerusalem.
The construction plans were announced by Defence Minister Avigdor Lieberman, who said he and Mr Netanyahu agreed on the approval "in response to housing needs". He said most of the housing units will be built in settlement "blocs", densely populated areas where most settlers already live and which Israel wants to keep under its control under any future peace deal with the Palestinians. Some 100 homes were slated for two smaller settlements. The approvals were for early stages of home development, meaning construction is not expected to begin any time soon.
"This decision destroys the two-state solution," said Saeb Erekat, a senior Palestinian official in the West Bank. "We call on the international community to hold Israel accountable immediately." He said the Israeli government had been encouraged by what it heard from Mr Trump. The Palestinians want the West Bank and East Jerusalem — areas captured by Israel in the 1967 war — for their hoped-for state, a position that has wide international backing.
In Brussels, the EU condemned this week's Israeli settlement announcements, saying they "seriously undermine" the prospects for a peace deal. "It is regrettable that Israel is proceeding with this policy, despite the continuous serious international concern and objections, which have been constantly raised at all levels," it said.
Oded Revivi, chief envoy of the Yesha settlers' council, said he hopes yesterday's announcement "is just the beginning of a wave of new building". Mr Revivi led a settler delegation to Mr Trump's inauguration, the first time the movement has received such an invitation.
Since Mr Trump took over, Mr Netanyahu has been under heavy pressure from the pro-settler Jewish Home Party to move ahead on an explosive bill that would annex Maaleh Adumim, a major settlement near Jerusalem. A vote on the legislation, which threatens to unleash fresh violence and draw international condemnation, was put on hold this week, apparently so Mr Netanyahu could co-ordinate his policy with the new US administration.
THE SATURDAY ESSAY (Extract)
How Israelis See the Settlements
Some want to annex the West Bank, others to separate from the Palestinians — and all view Jerusalem as anything but a settlement
By Yossi Klein Halevi, The Wall Street Journal
Saturday, February 4th, 2017
Mr Halevi is a senior fellow of the Shalom Hartman Institute in Jerusalem and the author of "Like Dreamers: The Story of the Israeli Paratroopers Who Reunited Jerusalem and Divided a Nation" (Harper).
Some 430,000 Israelis live in 131 officially sanctioned settlements spread throughout the West Bank (not including East Jerusalem). In addition, dozens of small settlement outposts have been established without Israeli government approval.
Depending on how one draws the map, more than three-quarters of the settler population lives in blocs likely to be kept by Israel under an agreement. The blocs plan gives hope to supporters of a two-state solution that settlement-building hasn't yet reached the point of no return. Though Israel is hardly likely to evacuate 430,000 settlers, it could, with enormous strain to its social fabric, evacuate the 80,000 or so settlers living outside the blocs.
Tellingly, Israel's announcement about renewing massive settlement building — primarily in the blocs — occurred after Mr Netanyahu's first phone call with the new president. The White House issued a mild rebuke to Israel on Thursday, but only after Mr Netanyahu announced a new settlement for the evacuated residents of Amona — the first new government-sponsored settlement in more than two decades.
How traumatic could forcible evacuation be? This past week, it took some 3,000 police and soldiers to remove these 41 settler families from Amona, an illegal hilltop outpost which the High Court of Justice has long held was built on privately owned Palestinian land.
Mr Netanyahu has also declared his intention to renew major building in East Jerusalem, which Israelis across the political spectrum regard as a category separate from the West Bank. For Israelis, the international community's discourse over Jerusalem seems delusional. About 300,000 Israelis live in a dozen East Jerusalem neighborhoods built after the Six Day War. Israel annexed East Jerusalem in 1967, and for almost all Israelis — including those who support ceding part of the city to a Palestinian state — East Jerusalem's Jewish neighborhoods are just that: neighborhoods, not settlements.
A billboard near the highway entering Jerusalem proclaims in Hebrew: "The Time for Sovereignty Has Come." It is part of a new campaign for the formal incorporation into Israel of Ma'ale Adumim, one of the largest settlements in the West Bank and barely a 10-minute drive east of Israel's capital. The campaign's sponsors, backed by several ministers in Prime Minister Benjamin Netanyahu 's coalition, see annexing Ma'ale Adumim as the first step to annexing the entire West Bank and preventing the creation of a Palestinian state.
The collapse of the Israeli-Palestinian peace process and the chaos of the Arab world in recent years have reinforced the settlers' sense of opportunity. So too has the imminent approach of a date fraught with symbolic significance: the 50th anniversary of the Six Day War. According to Jewish tradition, 50 years — a jubilee — is the time for a reset. For those who believe that Israel needs to overcome its hesitancy and claim its rightful borders, it is a moment of high expectation.
However, permanently absorbing the West Bank would mean adding more than two million Palestinians to Israel's population, forcing it to choose eventually between the two essential elements of its national identity as both a Jewish state and a democracy.
Polls consistently show that a majority of Israelis support a two-state solution, while doubting the possibility of peace. According to an October 2016 poll conducted by the Israel Democracy Institute's Peace Index, nearly 65% of Israelis backed peace talks — but only 26% thought they would succeed.
I live in an East Jerusalem neighborhood called French Hill. My neighbors' politics cover the range of Israeli opinion; some have been peace activists. Yet not once have I heard any neighbor doubt the status of French Hill as part of the state of Israel. In recent years, growing numbers of Arab Israelis have moved into the neighborhood — one more indication of its irreversible absorption into Israeli society. But for the UN, French Hill residents — including, absurdly, its Arab Israeli residents — are "settlers."
Kfar Etzion, the first Israeli settlement in the territories, was founded in September 1967, just months after the Six Day War. At the time, Israelis couldn't imagine that it heralded the birth of a movement that would transform the country's borders, complicate its relations with the international community and become the focus of Israel's most agonizing moral and political dilemma.
Kfar Etzion, a small kibbutz, or communal farm, just south of Jerusalem, had been established in the 1940s — and was destroyed on the literal eve of Israel's independence in 1948, its defenders massacred after surrendering to Arab militiamen. The restoration of Kfar Etzion — led by a dozen of its sons and daughters who had been evacuated shortly before its fall — was greeted by Israelis as self-evident. There was no cabinet decision to found the settlement and no public debate to thwart it.
Six months later, on Passover 1968, a group of Israelis pretending to be Swiss tourists rented a Palestinian hotel in the West Bank city of Hebron. When the holiday was over, the group declared its intentions to remain. This time, there was vehement debate among Israelis — about the wisdom of Jews settling in the midst of an Arab population. The Labor-led government was divided, and the settlers exploited that ambivalence to create a fait accompli.
Almost 50 years after their founding, the first two settlements — Kfar Etzion and the Jewish community of Hebron — each offers an opposing vision of Israel's future. Kfar Etzion, the first settlement, is now a part of a thriving region called the Etzion bloc, with 20,000 residents living in 19 communities, some of which resemble suburban sprawl more than isolated hilltops. For Israelis, the permanence of the Etzion bloc, even in a peace agreement, is a given.
Just south of the Etzion bloc, about a half-hour's drive away, is another model of the Palestinian-Israeli future. Hebron is divided between an Israeli-controlled area, home to some 800 settlers and 30,000 Palestinians, and a Palestinian-controlled area, home to another 120,000 Palestinians.
Hebron is playing out the nightmare vision of a one-state solution. On the Israeli side, the stalls of the Palestinian produce market are shuttered, closed down by the Israeli army after Palestinian terror attacks. Palestinian families tell of harassment by Jewish neighbors. A proxy war is being fought by Palestinian and Israeli children, who sometimes taunt and throw rocks at each other.
Here the traumas of the past refuse to recede. The Tomb of the Patriarchs, the traditional burial place of Abraham and Sarah, is hermetically divided between Muslim and Jewish prayer areas — a division imposed by the Israeli army after a settler, Baruch Goldstein, gunned down 29 Muslim worshipers in 1994. Nearby, in the basement of one of the Jewish-owned houses, is a museum devoted to the 69 Jews murdered by their Arab neighbors in a 1929 pogrom that ended the city's millennia-old Jewish community. When Hebron's Palestinians and Jews speak of "the massacre," they usually mean only the massacre that happened to their side.
An Israeli visitor leaves Hebron with agonizing questions. How can Israel remain here as a permanent occupier of another people? But how can Israel abandon Hebron, second only to Jerusalem as a sacred city for Jews? Is there a future for a nation that rejects its past? Yet can a nation grant the past veto power over its future? Should we cling to the territories or release them? Which way leads to greater safety, and which to greater vulnerability, in a disintegrating Middle East?

Israel legalises settler outposts on private Palestinian land
The Australian
AFP
Tuesday, February 7, 2017
Jerusalem: The Israeli parliament on Monday finalised a controversial law legalising dozens of Jewish outposts built on private Palestinian land in the occupied West Bank. The law, approved by 60 members of parliament to 52 against, passed its third and final reading after Prime Minister Benjamin Netanyahu said he had updated the US administration on the issue. Mr Netanyahu did not participate in the vote since he was returning from a trip to London.
The new law will allow Israel to legally seize Palestinian private land on which Israelis built without knowing it was private property or because the state allowed them to do so. Palestinian owners will be compensated financially or with other land.
The law met with fierce opposition within the parliament, with warnings that it would harm Israel, and the United Nations saying it would diminish chances for peace.
Speaking after the law was finalised, Bezalel Smotrich of the far-right Jewish Home, who was one of the forces behind the legislation, thanked the American people for electing Donald Trump as president, "without whom the law would have probably not passed".
Ahead of the vote, opposition chief and Labour leader Isaac Herzog lashed out against the "despicable law" that he said would undermine the country's Jewish majority. "The vote tonight isn't for or against the settlers, rather Israel's interests," Herzog said. The law would "annex millions of Palestinians into Israel", he warned, and expose Israeli soldiers and politicians to lawsuits at international criminal courts.
Science and Technology Minister Ofir Akunis of Netanyahu's Likud party said the argument was over the right to the Land of Israel. "All of the Land of Israel belongs to the Jewish people," he told Herzog, using the biblical term that included the West Bank. "This right is eternal and indisputable." The law is seen by critics as promoting at least partial annexation of the West Bank, a key demand for parts of Netanyahu's right-wing cabinet, including the hard line Jewish Home party.
The bill could still be challenged, with Defence Minister Avigdor Lieberman saying last week: "The chance that it will be struck down by the Supreme Court is 100 per cent." Israeli Attorney General Avichai Mandelblit has warned the government that the law could be unconstitutional and risks exposing Israel to international prosecution for war crimes.
Its defenders argue the bill will allow settlers to live without fear of being driven from their homes — many of which they have lived in for years.
Last week, the few hundred residents of the Amona outpost in the West Bank were evicted after the Supreme Court ruled their homes were built on private Palestinian land. In parliament on Monday, Shuli Mualem of the Jewish Home dedicated the law to those evicted from Amona.
International law considers all settlements to be illegal, but Israel distinguishes between those it sanctions and those it does not, dubbed outposts. The lengthy Amona saga — including the evictions broadcast live on Israeli television — directly inspired the bill. Demolitions and removal of the buildings there began on Monday.
The bill applies to 53 other outposts and homes within existing settlements recognised by Israel built on Palestinian land, according to the anti-settlement organisation Peace Now. More than 3,800 homes would be "legalised", the NGO said ahead of the vote.
Since Mr Trump's inauguration, Israel has announced more than 6,000 new homes in the West Bank and east Jerusalem, seen as key parts of any future Palestinian state. For the first time last week Mr Trump's administration said settlement expansion "may not be helpful" for peace prospects, but also broke with previous administrations by saying settlements were not an obstacle to peace. The White House statement was interpreted as a message to Mr Netanyahu and his government that the US administration intended to reserve its options.
Trump drops two-state solution
The Australian
AFP
Friday, February 17, 2017
Washington: Donald Trump shelved Washington's years-long quest for a two-state solution to the Israeli-Palestinian conflict yesterday, saying he will back a single state if it led to peace.
The US President welcomed Israel's Prime Minister Benjamin Netanyahu to the White House and hailed the "unbreakable" bond between their countries. And while he urged Mr Netanyahu to "hold back" from building Jewish settlements for a "little bit", Mr Trump broke with international consensus insisting on a future that included a Palestinian state alongside Israel.
"I'm looking at two-state and one-state, and I like the one that both parties like. I'm very happy with the one that both parties like," he said. "I can live with either one." Mr Trump said he had thought a two-state solution "looked like it may be the easier of the two. But honestly, if Israel and the Palestinians are happy, I'm happy with the one they like the best." This change in the US stance was calculated to please Mr Netanyahu and his right-wing coalition. "I think the Palestinians have to get rid of some of that hate that they're taught from a very young age," he said, echoing Mr Netanyahu's argument that Palestinians were not ready for peace.
Mr Netanyahu had warm words for the Israeli-US alliance, and hammered home his prerequisites for peace. "First, the Palestinians must recognise the Jewish state. They have to stop calling for Israel's destruction," he said. "Second, in any peace agreement, Israel must retain the overriding security control over the entire area west of the Jordan River."
This region contains the entire West Bank area that would represent the heart of any Palestinian state as conceived in all previous international agreements. The previous US administration of Barack Obama had warned Israel that if it did not reach a twostate deal with the Palestinians, it would never reach an accommodation with the Arab world. But Mr Netanyahu insisted he was developing closer security ties with his Sunni neighbours, who share Israel's concerns about Iranian subversion and radical Islam. And he urged Mr Trump's administration to get on board.
"For the first time in the life of my country, Arab countries in the region do not see Israel as an enemy, but increasingly as an ally," he told Mr Trump. "I believe that under your leadership this change in our region creates an unprecedented opportunity to strengthen security and advance peace." In a joint statement, the two leaders proclaimed "a new day" in US-Israel relations and that there was "no daylight" between them.
The shift in the US position triggered Palestinian despair and consternation in international capitals. The second-ranking official in the Palestine Liberation Organisation, Saeb Erekat, denounced it as an attempt to "bury the two-state solution and eliminate the state of Palestine". He implicitly warned Israelis that any single nation that emerged would not be specifically Jewish. "There's only one alternative," he said. "A single democratic state that guarantees the rights of all: Jews, Muslims and Christians."
The new US message deliberately echoed the longstanding Israeli position: no peace deal can be imposed from outside and the agenda for talks must reflect the reality on the ground. Naftali Bennett, the right-wing leader of the hardline Jewish Home party and an opponent of any Palestinian state, cried victory. "A new era. New ideas. No need for third Palestinian state beyond Jordan and Gaza. Big day for Israelis and reasonable Arabs," he tweeted. "Congrats."
But Mr Trump's decision flew in the face of an international consensus that any final status agreement must be based on a return to Israel's 1967 border — albeit with land swaps. Mr Netanyahu addressed the call to slow settlement expansion when he met US congressional leaders. "We'll try to find a common understanding that is consistent with the pursuit of peace and security," he said.
UN chief Antonio Guterres said "everything must be done" to preserve the two-state solution. France's ambassador to the UN Francois Delattre said: "Our commitment to the two-state solution is stronger than ever."

Ex-envoys denounce Israel pick
AP
Washington: Five former US ambassadors to Israel say the man President Donald Trump has selected for the post, David Friedman, is unqualified and are urging senators to carefully consider his nomination. The letter was signed by Thomas Pickering, William Harrop, Edward Walker, Daniel Kurtzer and James Cunningham.
In a letter to members of the Foreign Relations Committee, the former diplomats said David Friedman had staked out "extreme, radical positions" and had derided the two-state solution as an "illusory" fix for a non-existent problem. "We believe the committee should satisfy itself that Mr Friedman has the balance and the temperament required to represent the United States as ambassador to Israel," they wrote.
The ambassadors, who served Republican and Democratic presidents, say Mr Friedman accused president Barack Obama and the entire State Department of anti-Semitism. They say he characterised supporters of J Street, a liberal Jewish group, as "kapos", the Jews who co-operated with Nazis during the Holocaust.
The son of an Orthodox rabbi, Mr Friedman is a supporter of Israeli settlements, opposes Palestinian statehood and is a staunch defender of Israel's government.
The former ambassadors wrote "The American ambassador must be dedicated to advancing our country's longstanding bipartisan goals in the region: strengthening the security of the United States and our ally Israel, and advancing the prospects for peace between Israel and its neighbours, in particular the Palestinians," . "If Israel is to carry on as a democratic, Jewish nation, respected internationally, we see no alternative to a two-state solution."
The committee was scheduled to meet overnight for Mr Friedman's confirmation hearing. Mr Trump, during a White House news conference with Israeli Prime Minister Benjamin Netanyahu yesterday, was evasive about endorsing a two-state solution with the Palestinians.

Two sides to a conflict, with no end in sight
The Australian
Greg Sheridan, Foreign Editor
Tuesday, February 21, 2017
The Golan Heights lookout, a salient of high land controlled by Israel and jutting out into one of the southern most parts of Syria, is an unnerving place. It offers a deceptive view of green fields and rolling hills, but you can hear how effective the Syrian ceasefire really is.
In half an hour, there is rarely more than a few seconds between explosions, whether from bombs, mortars, artillery, or even small arms. Ceasefire or no, there's a lot of fighting even here in the south of Syria, where the conflict has not been as intense as in Syrian cities such as Aleppo.
At the border lookout, two or three UN soldiers in blue berets scan the Syrian plains below with binoculars. Their job is to monitor and report incidents.
When he arrives in Australia tomorrow, Israeli Prime Minister Benjamin Netanyahu will want to talk mostly about security. People say he is obsessed with security. Spending some time on Israel's borders helps explain why.
From the Syrian border, with powerful field glasses, it is possible to make out villages controlled by forces broadly loyal to the relatively moderate Free Syrian Army. Not far away is a village loyal to Syrian dictator Bashar al-Assad. Yet another village is affiliated with a group loyal to Islamic State, and another to a group affiliated with al-Qa'ida. There are also Druze villages not associated with any of these groups.
The conflict in southern Syria is ideological, it is at times sectarian, it is about foreign influence and foreign fighters, and yet it is intensely local as well, with traditional leaders of each individual village being the most important.
The complexity of this maze of political and military forces around Israel's borders extends to many different parts of the country. On the Lebanese border, I enter another lookout, this time inside the Mizgav Am Kibbutz, which has a boundary fence, and a few metres beyond is the border fence between Israel and Lebanon. The kibbutz has its own lookout at its highest point. Directly below, barely a few hundred metres into Lebanese territory, is a yellow Hezbollah flag. Hezbollah is now believed to possess tens of thousands of sophisticated missiles that could hit any part of Israel. If there were another conflict between Hezbollah and Israel, it would be on a huge scale and very fierce.
Even on one of Israel's most stable borders, with Egypt in the south, there is, in the Sinai, a big presence affiliated to Islamic State. And then in Gaza there is Hamas and Islamic Jihad.
So directly on Israel's borders there are Islamic State, al-Qa'ida, Islamic Jihad, Hamas and Hezbollah.
The Golan Heights is a strange place to drive around. There are extensive minefields with big signs telling people to keep out. About 20,000 Jewish Israelis live here engaged mostly in agricultural pursuits, and 20,000 Druze villagers as well. Incongruously, there is an abundance of gum trees.
In the northern town of Zefat is the Sieff Hospital, a normal government hospital where in a small ward I meet four Syrian patients who suffered explosive injuries in the war. I can't get past the first bed, where I meet a young man who has lost an arm, and perhaps part of both legs as well. He is part of a program that has seen about 2600 Syrian explosives victims treated in Israeli hospitals. It started when the Israelis came upon seven Syrians near the border who had been injured in an explosion. The Israelis had a choice: leave them to die or treat them.
This evolved into a field hospital and then a more straightforward process of the army bringing them to the regular hospitals that service northern Israel. The doctors do everything they can to save limbs and save lives.
Two sides of this conflict. No end in sight. No wonder Netanyahu will talk about security.
Greg Sheridan visited Israel as a guest of the Australia/Israel & Jewish Affairs Council

Syria fires missiles at Israeli jets after airstrikes
Ian Deitch, Associated Press
Friday March 17 2017
Jerusalem: Syria fired missiles at Israeli warplanes on a mission to destroy a weapons convoy destined for the Iranian-backed Lebanese militant group Hezbollah prompting it to deploy its missile defense system, Israeli officials said Friday, in a rare military exchange between the two hostile neighbors. The Israeli military said its aircraft struck several targets in Syria and were back in Israeli-controlled airspace when several anti-aircraft missiles were launched from Syria toward the Israeli jets.
Israeli aerial defense systems intercepted one of the missiles, the army said, without elaborating. It would not say whether any other missiles struck Israeli-held territory, but said the safety of Israeli civilians and Israeli aircraft was "not compromised."
Israel is widely believed to have carried out several airstrikes in recent years on advanced weapons systems in Syria — including Russian-made anti-aircraft missiles and Iranian-made missiles — as well as Hezbollah positions. It rarely comments on such operations and the military statement detailing the raid and comments confirming the operation by Israeli Prime Minister Benjamin Netanyahu were highly unusual. "Our policy is very consistent. When we identify attempts to transfer advanced weapons to the Hezbollah, and we have the intelligence and the operational capability, we act to prevent that. That is what was and that is what will be," Netanyahu said.
Israeli Channel 10 TV reported that Israel deployed its Arrow defense system for the first time against a real threat and hit an incoming missile, intercepting it before it exploded in Israel. However, Arrow is designed to intercept long-range ballistic missiles high in the stratosphere, so it remained unclear why the system would have been used in this particular incident. The Israeli military would not comment on the type of system used.
Israel's powerful transportation and intelligence minister Yisrael Katz told the station "our message is clear, we will not be complacent with a Syrian policy that arms Hezbollah." Katz said "the fact that the incident developed into a situation where Israel claimed responsibility and the Syrians responded is significant."
A Syrian military statement said four Israeli warplanes violated Syrian airspace — flying into Syria through Lebanese territory — and targeted a military position in central Syria. Damascus said Syrian anti-aircraft systems confronted the planes and claimed one of the jets was shot down in Israeli- controlled territory and that another was hit. The Israeli military denied the claim, saying none of the jets had been hit. There was no immediate comment from Hezbollah.
The pan-Arab Al-Mayadeen TV, which has good sources within the militant group, dismissed reports by other Arab media outlets that a Hezbollah commander, Badee Hamiyeh, was killed in one of the airstrikes. It said Hamiyeh was killed Thursday in the southern Syrian region of Quneitra, near the Israeli-held Golan Heights.
Jordan, which borders both Israel and Syria, said parts of the missiles fell in its rural northern areas, including the Irbid district. The Jordanian military said the debris came from the Israeli interception of missiles fired from Syria. Radwan Otoum, the Irbid governor, told the state news agency Petra that the missile parts caused only minor damage.
A chunk of missile crashed into the courtyard of a home in the community of Inbeh in northern Jordan, about 40 kilometers (25 miles) from the Syrian border. Umm Bilal al-Khatib, a local resident, said she heard a blast at around 3 a.m. and initially thought a gas cylinder had exploded. When she went outside she found a small crater and a 3-meter-long (10-foot) cylinder.
Israeli media said the interception by the Arrow system took place north of Jerusalem.
Associated Press writers Zeina Karam and Bassem Mroue in Beirut, and Omar Akour in Amman, Jordan, contributed to this report.

Explosion Rocks Damascus Airport
Wall Street Journal
Rory Jones in Tel Aviv and Noam Raydan in Beirut
Friday, April 28, 2017
A huge explosion shook Damascus in what state media said was an Israeli missile strike on a military installation near the Syrian capital's international airport on Thursday. Israel neither confirmed nor denied it was behind the blast, in keeping with official government policy of not commenting on some national security issues. But Israel's transport and intelligence minister Yisrael Katz told Israel's Army Radio that the incident in Damascus was "entirely consistent with our policy of preventing smuggling of weapons to Hezbollah." Later Thursday, Israel's military said its Patriot missile defense system struck a drone that had entered Israeli airspace from Syria over the Golan Heights.
Israeli Prime Minister Benjamin Netanyahu has recently raised the alarm with Washington and other Western governments over what his government says is deepening Iranian involvement in Syria that will endure past any political settlement of the war there, now in its seventh year. Israeli Defense Minister Avigdor Lieberman told a security conference in Moscow this week that Israel wouldn't permit any concentrations of Iranian and Hezbollah forces in the Golan Heights, along Israel's disputed border with Syria.
Thursday's blast, which hit at 5:25 pm AEST (10:25 am Israel time), reverberated across Damascus and its suburbs, the UK based opposition monitoring group Syrian Observatory for Human Rights said. Citing an unnamed military source, Syria's state news agency, SANA, said "multiple rockets were launched from inside the occupied territories causing explosions and some material damage" to a "military position southwest of the airport." There were no immediate reports of casualties.
The explosion took place several hours after at least two cargo planes originating in Tehran landed at the airport, according to the tracking site Flightradar24.com. The aircraft were an Iranian 747 and a Syrian Ilyushin il-76, the website said. The Wall Street Journal couldn't determine whether the arrival of the cargo planes and the explosion at a nearby military installation were connected.
The pan-Arab news channel Al-Mayadeen reported it was a missile attack launched from the Golan Heights, adding that Israeli warplanes didn't enter Syrian airspace.
In Moscow, Kremlin spokesman Dmitry Peskov criticized what it said were Thursday's Israel missile strikes, calling other countries to respect Syria's sovereignty. "We continue to believe that all countries should refrain from any kinds of actions that lead to a heightening of tensions including in that restive region and we call for respect for the sovereignty of Syria," state news agency RIA quoted Mr Peskov as saying.
Israeli warplanes in March carried out airstrikes inside Syria, drawing fire from Syrian government antiaircraft missile batteries in the most intense military exchange between the two countries since the start of the Syrian war. A senior Israeli military official said this week that Israeli aircraft destroyed about 100 missiles in the attack, many of which, the official said, were due to be delivered to Hezbollah.
Israel was forced to disclose the clashes to the Israeli public because explosions had been heard and sirens sounded in the Jordan Valley after Israel's antimissile system shot down a projectile. Along Israel's border with Lebanon, tensions have also run higher. Hezbollah took reporters on a tour of the Lebanese side of the border to highlight what it said were Israeli defensive preparations for a possible future war. Israel said it was taking precautions on its border to avoid infiltration by Hezbollah operatives.
Egypt urges US to revive Middle East peace role
The Australian
AFP
Monday, May 1, 2017
Cairo: The Egyptian President, Abdel Fattah al-Sisi, has urged the US to help restart negotiations between Israel and the Palestinians. The statement came yesterday after Mr Sisi met Palestinian President Mahmoud Abbas, who will meet US President Donald Trump in Washington on Thursday (AEST) for talks on reviving the stagnated Middle East peace process.
Mr Sisi said it was "important that the US returns to play an active role in efforts to resume negotiations between the Palestinians and Israel". The two "agreed that the two-state solution is the only way to bring stability to the region", it added. Mr Sisi said a 2002 Arab peace initiative should be the basis for a comprehensive solution. The Saudi-led initiative offered normalised relations with Israel in exchange for resolving the decades-old Israeli-Palestinian conflict.
Mr Abbas's meeting with Mr Trump will be the first encounter between the two men, but will follow a series of US contacts with the Palestinian leader. Israeli-Palestinian peace talks have repeatedly run aground despite periodic US efforts to revive them, most recently by former US secretary of state John Kerry.
But Mr Abbas, who met in Ramallah recently with CIA chief Mike Pompeo and Mr Trump's special representative Jason Greenblatt, has said Mr Trump is "seriously considering a solution to the Palestinian issue". Shortly after taking office, Mr Trump alarmed Palestinians by calling into question his administration's support for a two-state solution, a bedrock of US policy. He has since warned Israel against "unrestrained" building of settler homes in the occupied West Bank.

Australian Editorial

Abbas visit rekindles hope
Expecting too much too soon from Donald Trump's scheduled talks with Palestinian leader Mahmoud Abbas in Washington on Wednesday would be a mistake. But after years of his shortsighted rejection of Israel's repeated offer of peace negotiations without preconditions, Mr Abbas's willingness to meet Israeli Prime Minister Benjamin Netanyahu "under the patronage of President Trump'' signals there is potential to kick start the coma-bound peace process.
After digging in his heels over Israeli settlements and trying, foolishly, to gain Palestinian statehood through the UN backdoor rather than direct talks with Israel, Mr Abbas has told US special peace envoy Jason Greenblatt that an "historic" peace deal with Israel is possible with Mr Trump in the White House. Amid suggestions that a 2017 version of the 2000 Camp David summit brokered by Bill Clinton could be in the making, a spokesman for Mr Trump, who is expected to visit Israel later this month, has said he is seeking a "conflict-ending settlement". The opportunity should not be wasted.
The road towards such a settlement would be difficult, and the President would need to bring the best of his deal-making skills to the process. Progress will be made only if the Palestinians are prepared to end their self-defeating delusions and talk directly with Israel — without preconditions — about a two-state solution.
Few challenges facing Mr Trump's presidency are more important than ending the protracted deadlock over negotiations between the Palestinians and Israelis. But he has an opportunity to succeed where Barack Obama failed abysmally, mainly because of his ill-judged animosity towards Israel.

Abbas squeezes Hamas for control of Gaza
The Australian
Rory Jones, Tel Aviv, The Wall Street Journal
Tuesday, May 2, 2017
Mahmoud Abbas is pressuring Hamas to cede control of the Gaza Strip to his Palestinian Authority in a high-stakes gambit to convince the US he can strike a deal with Israel on behalf of the Palestinian people, according to Palestinian officials. The move comes ahead of a meeting this week with US President Donald Trump in Washington, as Mr Abbas seeks to convince the White House he controls the West Bank and Gaza, the two territories that would make up a negotiated future Palestinian state.
In recent weeks, Mr Abbas, 82, has financially squeezed Gaza by slashing wages of teachers, doctors and other workers and refusing to reduce a tax on fuel used by its power plant. The PA also has told Israel it would stop paying for electricity supplied by Israeli plants to Gaza, Israeli authorities said.
Now Mr Abbas is threatening to make cuts to education and healthcare unless Hamas immediately relinquishes power to the Fatah-led Palestinian Authority in a step towards participation in any future parliamentary elections, according to Tayeb Abdul Rahim, an aide to Mr Abbas. The PA wants to return to the administration of all offices in Gaza and eventually reinstate its security forces there. Elections could see Hamas parliamentarians join in governing with the PA. "Time has come for Hamas to hand over the Gaza Strip to the legitimate Palestinian Authority," said Mr Rahim.
Mr Trump has said he wants to negotiate a peace deal between Israelis and Palestinians, which would be a big foreign-policy win. Such a push could also help the US launch a coalition of Sunni Arab nations with Israel against Iranian expansion in the Middle East. However, the Trump administration has not articulated a policy on working with the Palestinian leader. It initially set out a pro-Israel agenda, with a promise to move the US embassy from Tel Aviv to Jerusalem, and discussed abandoning a two-state solution.
Mr Trump has moved to a more impartial approach. He appointed as peace envoy his lawyer Jason Greenblatt, who has impressed officials on each side during visits to the area. After the visits, the Trump administration invited Mr Abbas to the White House. The White House also has said it is examining a presidential trip to Israel in May. "The President looks forward to hosting President Abbas at the White House and continuing discussions on how best to achieve lasting peace between Israel and the Palestinians," said National Security Council spokesman Michael Anton.
White House officials are encouraged by Mr Abbas's initial moves on Hamas, but officials said they would like to see him do more. "We want some movement," a senior US official said, citing the need for more action from the Palestinian leader to prevent the incitement to violence against Israelis and to remove anti-Israeli content from school textbooks. The PA says it manages security with Israelis in the West Bank and cannot stop all Palestinians inciting violence against Israelis.
Mr Abbas's pressure on Hamas is politically risky. His popularity has flagged after 10 years of rule that has seen greater settlement construction in the West Bank and no peace agreement. He faces the prospect that cuts to Gaza will only deepen the divide between the two territories. Even ahead of the cuts, two-thirds of Palestinians wanted the leader to resign, according to a poll in March by the Ramallah-based Palestinian Centre for Policy and Survey Research.
"Hamas has undermined Abbas's sense of authority," said Aaron David Miller, vice-president at the Woodrow Wilson Centre and former adviser to secretaries of state on Arab-Israeli negotiations. "He can't represent himself as the leader that will silence all the guns of Palestine" in the event they make a deal, he said.
The Palestinian leader is also facing pressure from Marwan Barghouti, a Fatah official serving five life sentences in an Israeli jail for his involvement in killing Israelis. For two weeks, Barghouti has been on a hunger strike to protest about prison conditions. The campaign also appears aimed at boosting his popularity and under≠mining Mr Abbas, who shuns violent resistance and is willing to work with the Israelis.
Despite the domestic risks, Mr Abbas knows a peace agreement that maintains a Hamas government in Gaza is unpalatable to the US, which has designated it a terrorist organisation. "They ultimately need to be uprooted from Gaza," Daniel Shapiro, former US ambassador to Israel and a senior fellow with the Tel Aviv-based Institute for National Security Studies, said of Hamas. "And the Palestinian Authority has to be part of that formula." Hamas is unlikely to concede its territory easily, though. The group has said it is ready to form a national unity government with Fatah to run the Authority and govern Gaza but the two sides would need to work out the details.

Trump, Netanyahu Cast Iran as Common Enemy
The Wall Street Journal
Carol E Lee and Rory Jones
Tuesday, May 23, 2017
JERUSALEM: President Donald Trump and Israeli Prime Minister Benjamin Netanyahu said Monday that Iranian aggression has united Israelis and Arabs and brought Middle East peace closer than ever, but Mr Trump's warm reception in the region masks risks that have derailed his predecessors' bids for decades. "I've heard it's one of the toughest deals of all, but I have a feeling that we're going to get there eventually," Mr Trump said Monday as he met with Mr Netanyahu. "I hope."
Mr Netanyahu cited Iran as a unifying force in the region, saying "common dangers are turning former enemies into partners" and adding that Mr Trump's meeting with Arab leaders a day earlier in Saudi Arabia "could help create the conditions for a realistic peace. For the first time in my lifetime, I see a real hope for change," Mr Netanyahu said. Israelis and Palestinians remain fundamentally divided on what a peace deal might entail, and both Mr Netanyahu and Palestinian leader Mahmoud Abbas must contend with pressure from their constituents that could block potential compromises. Mr Trump plans to travel to the West Bank on Tuesday to meet Mr Abbas.
Mr Trump's trip so far has been peppered with symbolism. He was the first president to fly from Riyadh to Tel Aviv, between two countries that have no diplomatic relations. The Saudi government gave him a red-carpet reception, and the US and Saudi Arabia signed $109 billion in new arms deals. And Mr Trump spent hours Monday with Mr Netanyahu, who had a frosty relationship with Mr Trump's predecessor, former President Barack Obama.
Mr Trump also became the first sitting US president to visit the Western Wall in Jerusalem — and threaded a diplomatic needle in the process. The shrine is holy to Jews, and Mr Netanyahu expressed appreciation to Mr Trump for the visit. But by appearing without Israeli officials at his side, Mr Trump avoided frustrating Palestinians and Arabs who would have seen that as an implicit endorsement of Israel's claim to the site, which lies in territory Israel captured from Jordan in the 1967 Six Day War and that Palestinians want as part of a hoped-for future capital.
As Mr Trump flew to Tel Aviv, Secretary of State Rex Tillerson tempered expectations, telling reporters traveling with the president that a three-way meeting between the US, Israeli and Palestinian leaders is "for a future discussion. I think there will certainly be opportunities for that in the future," Mr Tillerson said.
Israel offered a gesture to Palestinians on Monday, announcing a set of measures aimed at improving the Palestinian economy. Palestinians said it would be important to see how the Israelis follow through on the move. Israelis for their part hope to hear positive comments from Mr Abbas during his meeting with Mr Trump. Mr Netanyahu has been pushing for the Palestinians, as a gesture toward peace, to stop making payments to families of Palestinians killed or caught while attacking Israelis.
The US president began speaking hopefully about peace from the moment he arrived in Tel Aviv. Later, in a meeting with Mr Netanyahu, Mr Trump described Saudi leaders as "very positive" in their feelings about Israel, with relations between the two countries shaped by a mutual desire to counter Iranian aggression. "It's forcing people together in a very positive way," Mr Trump said. "I could see a much deeper path to friendship with Israel andÖa lot of it's spurred on by what's happening in Iran."
Mr Netanyahu expressed hope that one day he could fly between Tel Aviv and Riyadh, as Mr Trump did. Saudi Arabia doesn't recognize Israel's right to exist, even though it has privately worked with the country in recent years. But the new US-Saudi arms deal raised concerns in Israel. The US has long committed to a policy of maintaining Israel's superior defense capabilities — or "qualitative military edge" — compared with its neighbors in the Middle East. The Obama administration agreed to $3.8 billion in annual military aid last year, increasing the size of the package for a 10-year period.
Israel's energy minister Yuval Steinitz on Sunday questioned the size and scope of the US-Saudi deal. "Hundreds of millions of dollars in arms deals is something we need to get an explanation for," he told Israeli media in comments confirmed by his spokeswoman. "We need to ensure Israel's qualitative military edge is maintained." Mr Tillerson said that the deal wouldn't affect the longstanding US commitment to Israel's security. Mr Tillerson said the president and other US officials could address any concerns the Israeli government has about the deals.

Stabbing attack after Gaza militants threaten war with Israel
The Australian
Gregg Carlstrom, The Times
Friday, July 21, 2017
JERUSALEM: A stabbing attack was launched on the West Bank last night, 24 hours after Palestinian militants in Gaza threatened war with Israel over a crisis at Jerusalem's holiest site. A lone assailant tried to stab Israeli soldiers at a checkpoint in Tekoa, south of Bethlehem, and was shot dead. No soldiers were reported wounded and, although the assailant was not identified, most such attackers have been Palestinian.
Late on Wednesday, dozens of armed, masked men warned at a press conference in Gaza City that the tensions around the al-Aqsa mosque could be a "spark that ignites the whole region". One said: "We will not allow our enemy to invade our al-Aqsa, our holy sites, and our people in Jerusalem. We are preparing for war."
There were scuffles on Wednesday at the Lions' Gate, one of the entrances to the mosque, after police used stun grenades to disperse a small crowd of protesters who held prayers on the footpath. The clashes at the site have been going on for six days. Wednesday's unrest was far short of the "day of rage" promised by Fatah, the secular party that governs the occupied West Bank, but Israel will deploy thousands of police officers in the city on Friday anyway, when Muslims typically visit the mosque for Friday noon prayers.
The crisis began last Friday when gunmen killed two Israeli policemen in the Old City. The attackers fled to the al-Aqsa mosque compound but were killed in a gunfight. Israel then took the rare step of closing the site for two days, the first time it had done so in nearly half a century. While searching the area, police said they found a cache of weapons, including a sub-machinegun.
They tried to reopen the mosque on Sunday after installing metal detectors at the entrances but Muslim officials at the mosque refused to pass through them, calling them a violation of the complex arrangements that govern access to the disputed site. "The longer Israel delays the removal of the metal detectors, the worse it is going to get," Azzam Tamimi, the imam in charge of the mosque, said in a statement.
Those arrangements have been a source of controversy for decades. Israel gained control of the site when it occupied East Jerusalem during the 1967 Six Day War with its Arab neighbours. The complex is sacred in Judaism — Jewish people know it as the Temple Mount, the site of the biblical temples — and in Islam. Clashes at the complex in 2015 sparked off months of violence, caused by lone Palestinians attacking Israelis with knives or ramming them with cars. Jewish people are allowed to visit the site, but they are forbidden to pray there. On Wednesday the Jerusalem police chief, Yoram Halevi, temporarily closed the site to non-Muslims after a group of Jewish visitors tried to enter with prayer books.
Palestinians fear that any changes at the site are meant to restrict their access, even though Israeli Prime Minister Benjamin Netanyahu has promised to uphold the status quo. A faction within his right-wing coalition wants to open the site for Jewish prayers, and some far-right groups have proposed building a new Jewish temple on the esplanade. In past years, even changing the carpets inside the mosque turned into a high-level political spat between Israeli and Palestinian ministers.
Israeli officials defend the metal detectors as a commonsense security measure. Visitors to the Western Wall, a Jewish holy site below the mosque compound, have passed through similar checks for decades. Mr Netanyahu, at present in Budapest, discussed the unrest in a call with security chiefs, but did not announce any policy changes. "No decisions have been made yet," a security source said.
Jerusalem's Muslim leader, Muhammad Hussein, called for the city's mosques to be closed tomorrow as a protest against the security measures, saying Muslims should hold prayers outside al-Aqsa instead. Protests have also been called for, in the occupied West Bank and Gaza.

Israel chokes off Al-Aqsa access
Weekend Australian
AP
Saturday, July 22, 2017
JERUSALEM: Israel police severely restricted Muslim access to the Al-Aqsa Mosque in Jerusalem's Old City yesterday to prevent protests over the installation of metal detectors at the holy site. Police set up a series of checkpoints, turning away worshippers heading to Jerusalem from Israel and the West Bank. About 3000 officers were deployed around the Old City, barring entry to Muslim men under the age of 50, except for area residents. The dispute over the metal detectors has led to rising tensions between Israel and the Muslim world, with even friendly Arab nations, such as Jordan, appealing to Israel to remove the devices.
The detectors were installed earlier this week, after a deadly Palestinian attack at the shrine left two Israeli policemen dead. Muslim religious leaders in the Palestinian territories have alleged the metal detectors are part of an Israeli attempt to expand its control over the Muslim-administered site, a claim Israel denies. The Muslim clerics have vowed not to relent on what has emerged as a Palestinian consensus issue, and the dispute could escalat≠e. The volatile Jerusalem shrine, revered by Muslims and Jews, sits at the centre of rival Israeli and Palestinian national narratives and has triggered major confrontations in the past.
Yesterday, about 800 Palestinians gathered for noon prayers, the highlight of the Muslim religious week, at the Old City's Lion's Gate, one of the flashpoints of violence. In recent days, thousands have prayed in the streets near Lion's Gate in the evenings, with smaller numbers then clashing with police. Yesterday, several dozen police officers stood near five metal detectors lined up across the gate, close to the shrine, known to Muslims as the Noble Sanctuary and to Jews as the Temple Mount. The compound houses the Al-Aqsa and Dome of the Rock mosques. Worshippers assembled outside the gate, rather than pass through the police checkpoint.
Jerusalem resident Hashem Abu Diab, 60, led the crowd in chants of "Allahu akbar" (God is great). Mr Abu Diab said the dispute had united Jerusalem's Palestinians, who see the 15ha compound as their last sanctuary from Israel's 50-year occupation of the eastern part of the city. "The Al-Aqsa Mosque is the last place we have in this country," he said. "If Al-Aqsa goes, we lose everything. We don't leave until they remove the metal detectors."
At one point, an Israeli police officer told the crowd in Arabic that, ahead of the noon prayers, worshippers would be able to enter without going through metal detectors. After consultations with religious leaders, the crowd rejected the offer, insisting that the devices had to be removed altogether. Israeli police said the metal detectors would remain in place, but suggested police may at times choose to only conduct spot checks. "Israeli police can decide on the level of checks," said police spokeswoman Luba Samri.
Police sharply restricted access to the Old City yesterday, after Muslim leaders had called for the faithful to converge on the shrine, but pray in the streets instead of passing through metal detectors. Typically, tens of thousands of Muslims from Jerusalem, the West Bank and Israel converge on the shrine for Friday prayers. Yesterday, Palestinians younger than 50 were turned away at checkpoints on the outskirts of Jerusalem, including those heading to the city from Israel and from the West Bank. An Arab member of the Knesset and fellow Arab citizens were stopped by police at the entrance. An activist group said Israeli police detained 10 Palestinian activists in Jerusalem, including the leader of Palestinian President Mahmoud Abbas's Fatah movement in the city.

Extract: Trump sends Greenblatt to Israel to defuse Temple Mount crisis
Times of Israel
Monday, July 24, 2017
WASHINGTON: After days of silence on an escalating crisis surrounding the Temple Mount, US President Donald Trump dispatched his special envoy for international negotiations, Jason Greenblatt, to the region Sunday night to try and end the bloodshed and tension. Greenblatt is expected in Israel today. A senior administration official told The Times of Israel that Greenblatt was on his way to "support efforts to reduce tensions in the region."
Greenblatt, who has been one of Trumpís point men in his attempt to broker an Israeli-Palestinian peace accord, will "be closely coordinating" with Trumpís son-in-law and special adviser Jared Kushner, the National Security Council, the State Department and US Ambassador to Israel David Friedman. "President Trump and his administration are closely following unfolding events in the region," the senior administration official said.
Kushner has been leading administration efforts to calm the crisis, CNN reported earlier Sunday, quoting a US official saying Kushner was in contact with the Israelis, Palestinians and Jordanians.

Same Day
Israeli stabbed at embassy in Jordan with attacker and second man shot dead
A Jordanian man stabbed and lightly wounded an Israeli security officer at the Israeli embassy in Amman on Sunday before he was shot dead, a security source said. A second Jordanian was also killed. The incident occurred late Sunday afternoon, but was kept under gag order by the Israeli military censor for 11 hours until Monday morning. It took place at "a residential building inside the compound of the Israeli embassy," Jordanian police said in a statement.
As of Monday morning, the Israeli guard who shot the two men was being prevented by Jordanian authorities from leaving the country. Jordanian officials were seeking to question him, and Israel was refusing to allow this, sparking a diplomatic crisis. The Israeli Foreign Ministry argued that according to the Vienna Convention, the guard has diplomatic immunity.
Three people were initially wounded in the incident, police said. Two Jordanians later died, according to authorities and the news site Hala Akhbar, linked to the Jordanian military. "The first Jordanian, 17-year-old Mohammed Jawawdeh, succumbed to his injuries at the scene. The second, Bashar Hamarneh, a doctor who was in the residential quarter of the embassy at the time of the incident died of his injuries after midnight in hospital," a security source told AFP. The injured Israeli is "deputy director of security at the Israeli embassy and is still receiving treatment in hospital," the source added. The Israeli official was said to be lightly injured in the incident.
In an earlier statement, police said they were notified in the late afternoon of a shooting at the compound in the residential Rabiyeh neighborhood of Amman. It said that two Jordanians had gone into the building to carry out "carpentry work." After the incident, Jordanian security forces were deployed in the streets around the embassy. According to Jordanian media reports, forces used tear gas to disperse protesters who gathered at the site after the incident.
The Israeli Foreign Ministry said Jawawdeh was a carpenter doing work on furniture in the building, who then began stabbing the guard. It described the second Jordanian man, Hamarneh, as the owner of the building, who was there at the time, along with two other workers.
According to reports, Jawawdeh used a screwdriver to carry out the attack. The father of Jawawdeh described his son as a "martyr for Allah," in an interview with Jordanian news site al-Ghad.
Prime Minister Benjamin Netanyahu said that Jordanís ambassador to Israel met with Foreign Ministry officials Monday morning to help try to end the incident, which Netanyahu said Israel was working "responsibly and decisively" to solve. "We are having discussions through a variety of different channels for one purpose — to end this incident, to bring our people to Israel. We are doing this responsibly and decisively," he said. "This is also how we act concerning the right way to bring security and quiet to the Temple Mount, the Old City and all of Jerusalem," he added.

Later that day and Tuesday
Israeli embassy staff in Jordan returned to Israel
Reuters, Times of Israel
JERUSALEM/AMMAN (Reuters): The staff of Israel's embassy in Jordan, including a security guard involved in a shooting incident in which two Jordanians were killed, returned to Israel from Amman on Monday, an official from the Israeli prime minister's office said.
Israel's foreign ministry said the security officer had acted in self-defense when he shot his attacker, a workman at the embassy compound whose father said he was 16 years old and had no militant links. The bystander appeared to have been killed accidentally, an official told Reuters.
Israeli media had said the guard was holed up in the fortress-like embassy along with the ambassador and other staff while Prime Minister Benjamin Netanyahu sent an envoy to try to defuse the stand-off with the Jordanians. "The return of the envoys was made possible thanks to close cooperation which was held in the past day between Israel and Jordan," said Netanyahu's office.
The Israeli leader later thanked U.S. President Donald Trump and his son-in-law Jared Kushner for helping bring the embassy staff home and Jordan's King Abdullah "for our close cooperation." Trump's Middle East envoy, Jason Greenblatt, who arrived in Israel for meetings on Monday, continued to Jordan for further talks, a senior administration official said in Washington.
Netanyahu's security cabinet was in session as the embassy staff made their way from neighboring Jordan and voted in the early hours of Tuesday to remove the metal detectors and replace them with other, less obtrusive means, a cabinet statement said.
However an official of the Waqf Islamic trust, which administers the site, told The Times of Israel that it was continuing the boycott of the Temple Mount until all security measures added after the attack are removed. The official noted that "the new high tech cameras" would not be accepted in place of the metal detectors.
On Tuesday morning, worshipers were remaining outside and police and Palestinian protesters were gearing up for another tense round of afternoon prayers in Jerusalemís Old City. Some 100 worshipers gathered next to the Lions Gate, outside of where the metal detectors had stood, in preparation for the prayers which they said would again not take place on the Temple Mount.
Salah Abu Agrafa, who came for prayers with his two young sons, told The Times of Israel that the new security arrangements "defiled the holy site," and he would only go on the Mount once the Waqf decided it was okay. "This is not a victory for us," he said. "They took away the metal detectors, but they replaced them with X-ray cameras that can look at our women naked." Abu Agrafa vowed to "continue the fight until we can worship without Israeli control."
While Israel has said it plans to install "smart cameras" that can detect weapons, police declined to comment on whether they had yet been installed. "Police units are patrolling the areas of the old city and the gates as security measures continue," a police spokesman said.
Extract: Thousands of worshippers surge into Jerusalem's Al-Aqsa mosque, 113 injured
Reuters, Times of Israel
Thursday, July 27, 2017
JERUSALEM: Early on Thursday, the Waqf Muslim trust that manages the mosque declared itself satisfied that Israeli authorities had scrapped all the new security measures and reverted to the set-up before July 14. The Waqf urged Muslims to return to Al-Aqsa. Before the announcement, factions had been calling for a "day of rage" on Friday, raising concerns about another round of bloodshed.
Jordan, which signed a peace treaty with Israel in 1994 and has been custodian of the Muslim holy sites in Jerusalem since 1924, said Israel's removal of the extra security was an "essential step to calm the situation".
However, thousands of Muslim worshippers surged into Jerusalem's Al-Aqsa Mosque and at least 113 were hurt in scuffles. Chaotic scenes unfolded as Israeli police used stun grenades to try to control crowds charging forward when the last gate Muslims use to enter Al-Aqsa was opened after a stand-off lasting several hours. "We will sacrifice ourselves for Al-Aqsa!" chanted the throng outside Islam's third holiest shrine. Several young men clambered onto the mosque's roof to affix Palestinian flags, which Israeli police soon confiscated.
Police said worshipers began hurling rocks at security forces upon their reentry to the compound. Channel 2 reported that 10 police officers were injured in the ensuing clashes. Some 115 Palestinians were treated for injuries both inside the compound and in the surrounding area, according to the Palestinian Red Crescent. A spokesperson said the injuries were mainly caused by rubber bullets, burns and bruises. Fifteen people were hospitalized, it said.

Later Thursday Night
Police arrested several Palestinian youths who barricaded themselves inside the Al-Aqsa Mosque following prayers there late Thursday night. According to police, they were forced to remove several dozen youths who had refused orders from both Israeli authorities and the Islamic Waqf that administers the site to leave the mosque following prayers.
"Several attempts were made through the Waqf to call on the youths to leave the mosque, but since they were not answered, a number of additional attempts were made by police to get the youths to listen to police orders and leave the mosque. At that point, the youths locked the doors of the mosque and refused to leave," police said in a statement. Police said they arrested several youths who clashed with police after they stormed the mosque to pull them out.
Following the clashes, Prime Minister Benjamin Netanyahu ordered a beefed up police and border guard presence in Jerusalem for Friday. In addition, Israeli troops in the West Bank were put on high alert and prepared for more violence Friday, a military official said.

Friday
Israel sent extra police into Jerusalem on Friday and said men under the age of 50 would be banned from the Old City's Al-Aqsa mosque for the day in anticipation of more mass protests.
"Security assessments were made and there are indications that disturbances and demonstrations will take place today," police spokesman Micky Rosenfeld said. "Extra police and border police are in and around the Old City and will respond to any disturbances." He said women of all ages would be allowed into the site.
Friday prayers at the site ended peacefully.
Click here for news since July 28, 2017
** End of article