Skateboarding Timeline plus e-scooters
Top-5-innovations-in-skateboarding-history
An archived copy from Jan 2020
Electric Skateboards Update March 2022
Since 2019 in Queensland, Australian Capital Territory, Western Australia and Tasmania, it's become legal to use an electric skateboard or any other Personal Mobility Device (PMD), including e-scooters, and electric unicycles on roads and paths.
However, starting November 2022, speed limits on Qld e-scooters will drop from 25km/h to 12km/h, click here for that announcement by the Transport Minister in June.
In other states and territories, electric skateboards are only allowed on private properties and can't be used on the road or any road-related areas, which includes footpaths, shared paths and public areas.
Click here for further information/road rules in these states.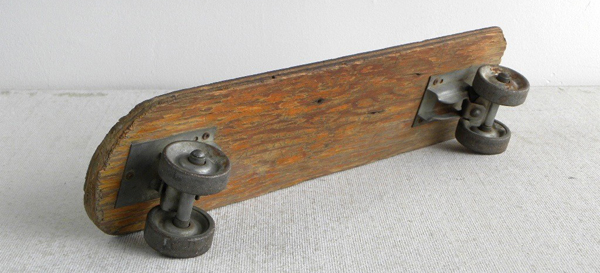 Skateboards with small metal wheels have been around since the 1920s. But pretty useless on Australian footpaths and roads.

1950's Skateboarding on these metal wheels first seen on California footpaths beside the beach, used by surfers.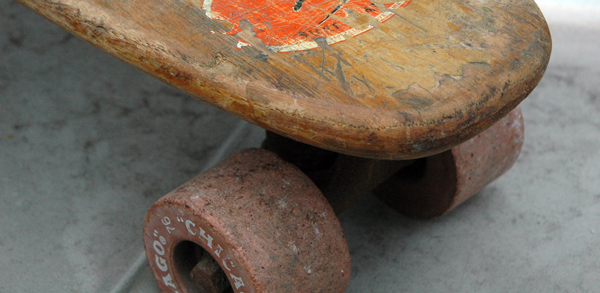 1963 First mass produced skateboard with clay wheels invented, but they still weren't a great improvement in stability. No major shops yet.

1964 Sidewalk surfin'. A small rock and roll hit for Jan and Dean, it is still not a big craze in the US, but building momentum.

1965 World's first skatepark, Surf City, opens in Anaheim California.

1966 Skateboarding declared to be dangerous in the US. Popularity wanes over the next five years.

1969 Larry Stevenson (starts MAKAHA skateboards) and patents the single and double Kicktail. Not too many pay him royalties though :-)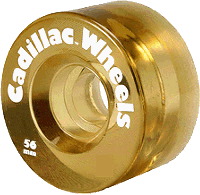 1972 First skateboard built with polyurethane wheels (Cadillac wheels). Licensed to Bahne and Co. By 1975, sales per month were 10 million to 20 million.

1973 Longboard Trucks with precision bearings (not loose ball bearings). Patented by Ronald Bennett of Bennett Trucks. Over the next five years they develop a quicker turning radius.  

1976 In February Albany Skate Track (The Snake Run) skatepark is built in Western Australia, one of the first, if not the first, skatepark in Australia.

1977 In May, skateboarders Russ Howell and Ty Page attend the International Trade Show in Munich for the first time. The result is an increase of skateboarding's appeal worldwide. Russ Howell and Stacy Peralta next do a six-month skate tour of Australia to promote and organize provincial skateboard contests for the clothing company, Golden Breed. They tour all over Australia organizing contests which later end in the Australian National Event.

1979 Spiraling insurance rates and declining skatepark attendance begins forcing all but a few skateparks out of business. The punk movement infiltrates the skate scene and alienates many skaters and commercial sponsors. Throughout 1979 skateboarding interest declines, and is all but commercially dead by the end of the year. The majority of skaters move on to other things.

Still, true believers are out there. :-)

1984 Vertical riding begins to take off, followed closely by streetstyle skating. Launch ramps become popular. Dozens of new manufacturers spring up in the industry. Numerous vertical champions emerge, including Tony Hawk, Christian Hosoi, Lance Mountain and Neil Blender. Skaters like Mark Gonzales, Natas Kaupas and Tommy Guerrero take street skating to new heights, and Rodney Mullen dominates the freestyle competition.

1985 Back to the Future (part 1). Marty's "theoretical" skateboarding (back in the 50's) helps generate a major skateboarding relaunching throughout the media, worldwide.


** End of List