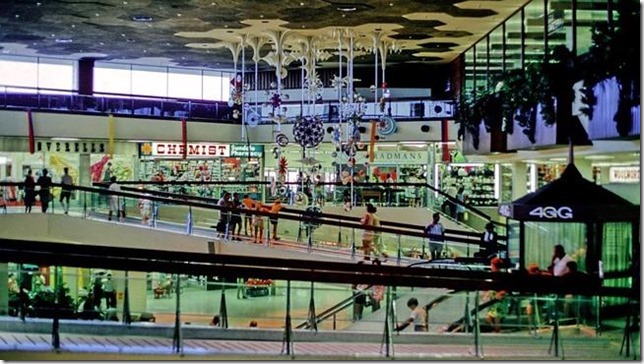 The Sundale Shopping Centre circa 1969. Pic: Alexis J Favenchi Source: Supplied
Sundale Shopping Centre
IT was once the pinnacle of retail shopping on the Gold Coast.
Sundale Shopping Centre on the banks of the Nerang River was a massive leap forward for the Coast when it opened late in 1968 and included everything from a Big W, a Woolworths and a cinema, to a centrestage area for fashion parades.
But the site's role as a place of industry, in fact, dates back to Southport's earliest days, when Richard Gardiner opened a pub on it in 1878.
A little more than 90 years later the area received its name when Sundale, the state's first integrated indoor shopping centre, replaced the Southport Hotel.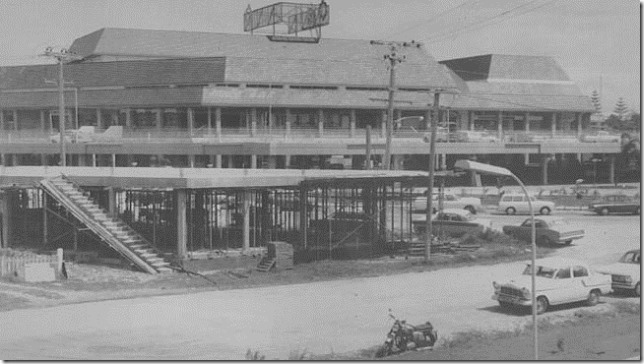 Construction of the Sundale Shopping centre, which opened in 1968. Picture: Supplied Source: Supplied
Among its most interesting features was a radio booth for local station 4GG.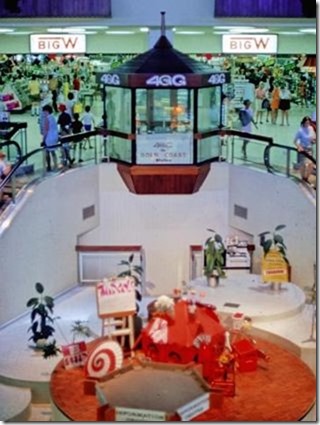 Sundale Shopping Centre circa 1969. Pic: Alexis J Favenchi Source: Supplied
Sundale was a popular location throughout its heyday of the 1970s and early 1980s when it was host to many attractions including live performances by Graham Kennedy, Bryan Brown, Lucky Grills and the cast of The Sullivans.
Pacific Fair opened in the late 1970s and was soon followed by Scarborough Fair, later renamed Australia Fair. Both put pressure on the ageing Sundale centre. The final straw came after several tenants moved out in the late 1980s, eventually leading to its closure in 1990 just a year after it was put on the market for $50 million.
During the early 1990s the carpark of the empty shell was used as the site of a flea market while the complex's fate remained unclear.
Plans for a theme park called Motor World fell through before it was bought for $11.1 million by businessman David Chiu in 1995.
The site sold for $54 million in 2002 and the faded blue and yellow shopping centre was demolished in January 2003 to make way for high-rise accommodation.
The shopping centre is long gone but the name "Sundale'' has lived on as the unofficial name for the Gold Coast Bridge connecting Southport to Surfers Paradise.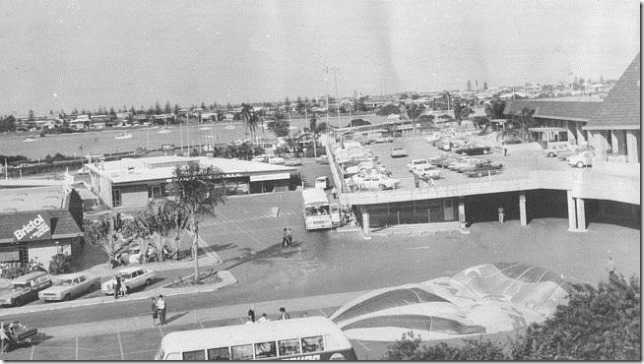 Sundale Shopping Centre in 1976. Pic: Supplied Source: Supplied