SCHOOL TERM TRAINING PROGRAM
Brisbane Junior Theatre workshops run one afternoon a week. From Beginners to Advanced.
Friday's @ Albany Hills Christian Church 1 Coorparoo Rd. Warner from 3:30-5pm. This class is open at any time to anyone 5-18 years of age. Just show up and begin. Each day, children will grow in confidence as they develop skills in performance, Theatre Movement, Improvisation, Memorisation, Script Interpretation and Vocal Performance. But most of all they have a great time doing what they love to do. Cost per class is $20 per student or $200 per 10 week term.
Click here for a Registration form.
PRIVATE VOICE, PIANO & ACTING TUITION
Contemporary voice, Jazz/Classical Piano and Acting Lessons are available from Jack and Debbie Bradford through BJT. Private acting lessons are available to prepare for NIDA, WAAPA auditions and Trinity exams are also available. If you are interested and would like to know fees and times, please contact Jack and Deb on 3889 6436.
Starlight Theatre Co-op Team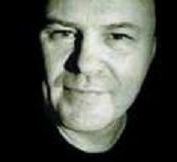 Jack Bradford (Artistic Director) and also founder of BJT in 2000. Jack has a wealth of theatre experience with over 80 productions under his belt. Jack has directed all of the BJT productions to date. He lives with his family, Debbie, Zac, Jacob and Jesse in Strathpine Queensland where the whole family are constantly involved in artistic ventures and projects.
Click here to visit Jack's web page.


Debbie Bradford (Co-Producer) Graduated from the Queensland Conservatorium of Music in 2003 with Bachelor of Music, majoring in Jazz and Contemporary piano. Debbie has music directed and played in over 20 shows as well as having music directed at church. Debbie plays and sings for "Gracenotes" a local Jazz band and performs in duo with Zac who is currently at the Conservatorium focusing on voice and guitar.

Nick Hollamby (Music Director) had a brilliant season of Fiddler on the Roof in March this year playing a lead role for the Starlight company. This was Nick's fifth production with Starlight Theatre, after vocal directing Forbidden Broadway, Songs for A New World, Suds: A Rockin Soap Opera and Sweeney Todd. Nick has recently completed his Master of Music Studies at the Queensland Conservatorium Griffith University and performs regularly on the Brisbane jazz circuit. Nick is again this year delighted to be a part of the amazing Starlight team.

Click here for further details.
Administration

Cynthia Cliff (Board Member) As well as being a talented theatre Mum who takes photos for BJT and is a valued member of the BJT Board, Cynthia is also Health Projects Manager with Queensland University of Technology. Prior to this she spent 11 years with Technology at Work and the Centre for Technology and Social Change, consulting to private and public sector clients in the areas of research management and technology change.


Steve Williamson (Business Manager) is Starlight's website manager and friend. Steve began in Mainframe & Mini Computers in 1971, designing and writing business programs. In 1984 Steve began writing financial software and data base systems on PCs, developing a client base of church and community businesses in Brisbane and beyond. In 2001, Steve helped BJT develop a web presence and he has been helping us ever since.